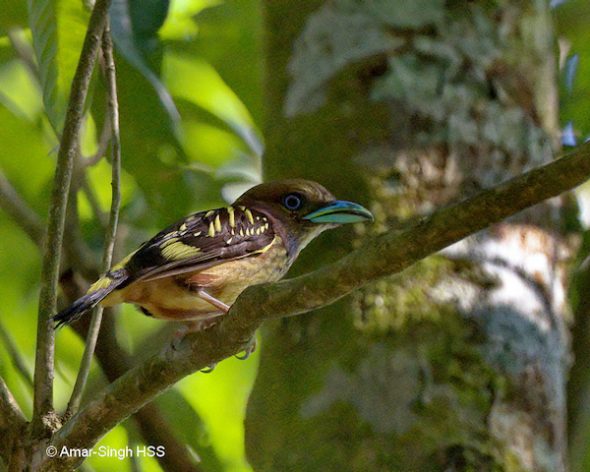 I was able to observe a number of Banded Broadbills (Eurylaimus javanicus pallidus) today (above).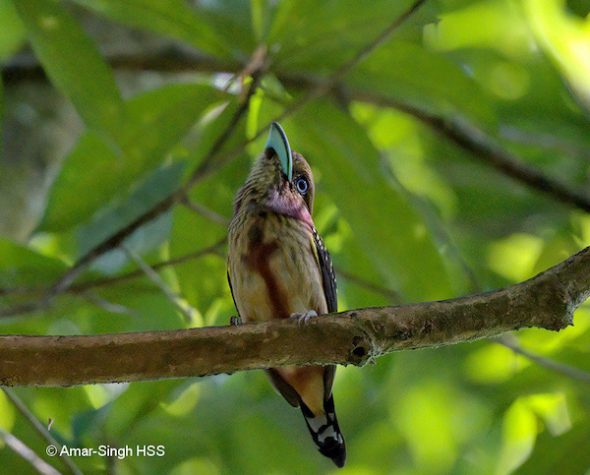 One of them had immature plumage and was self-feeding. I was deciding if it was a juvenile or subadult. The breast was pale with a central dark stripe all the way up but the upper parts were reasonable well developed as was the face (above, below). This coupled with the self-feeding suggests a subadult.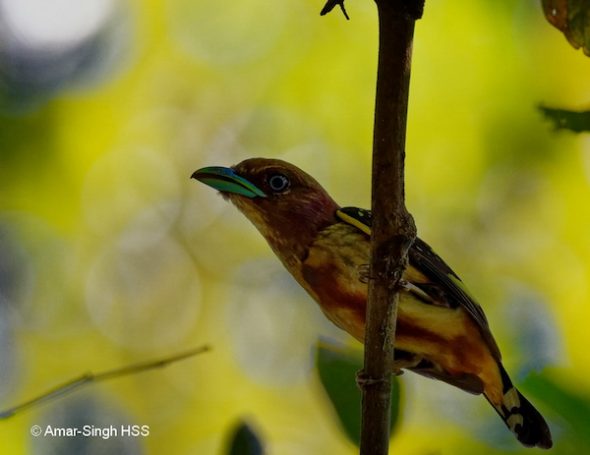 Prey seen taken was some type of Stag beetle (family Lucanidae) – see below.
Amar-Singh HSS (Dato' Dr)
Ipoh, Perak, Malaysia
Location: Kledang-Sayong Forest Reserve, Ipoh, Perak, Malaysia
Habitat: Trail along primary jungle
Date: 23rd December 2019
Equipment: Equipment: Nikon D500 SLR with Nikon AF-S Nikkor 500mm f/5.6E PF ED VR, handheld with Rode VideoMic Pro Plus Shotgun Microphone