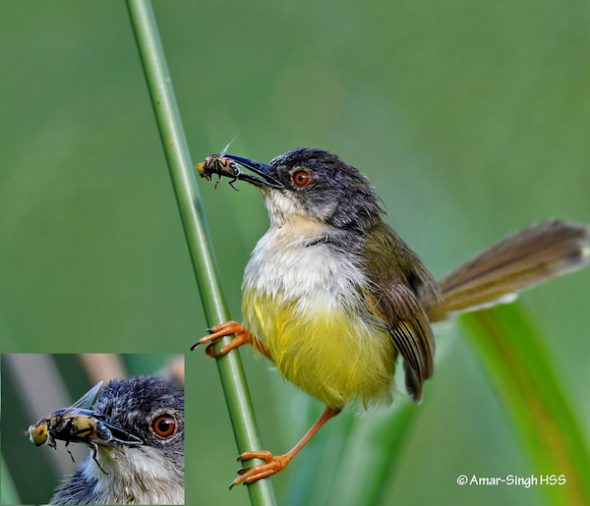 Saw a number of pairs of Yellow-bellied Prinia (Prinia flaviventris rafflesi) breeding. This male had an unusual prey for the young (above). At first glance it looked like a bee but reviewed all my images and the eyes are too large. Possibly fly that is a 'bee-mimic', the Eristalis tenax (Hoverfly or Drone fly).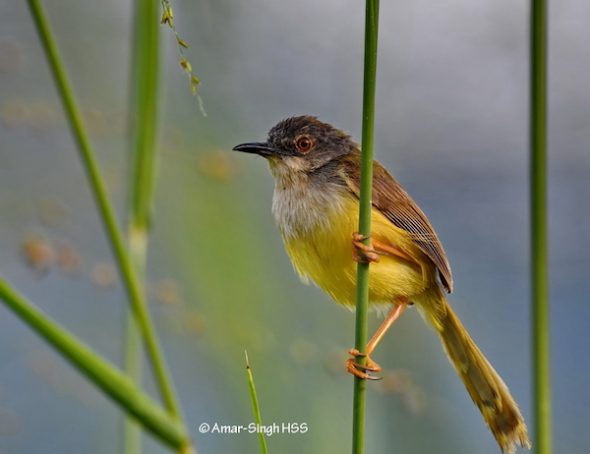 Note again the breeding plumage changes in males (top and above) – an indistinct, brownish (or buff) upper breast or lower neck band. In some birds this extends lower down and almost confluent with the yellow belly.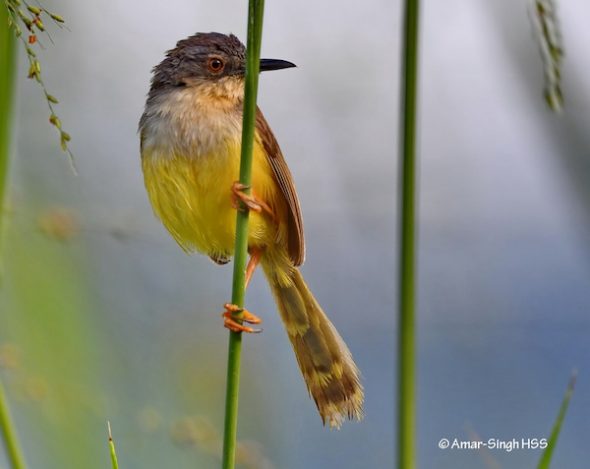 Despite breeding the male was in moult in the face and tail – above image focuses on the tail moult.
Amar-Singh HSS (Dato' Dr)
Ipoh, Perak, Malaysia
Location: Ipoh, Perak, Malaysia
Habitat: Urban environment
Date: 7th September 2020
Equipment: Equipment: Nikon D500 SLR with Nikon AF-S Nikkor 500mm f/5.6E PF ED VR, handheld with Rode VideoMic Pro Plus Shotgun Microphone