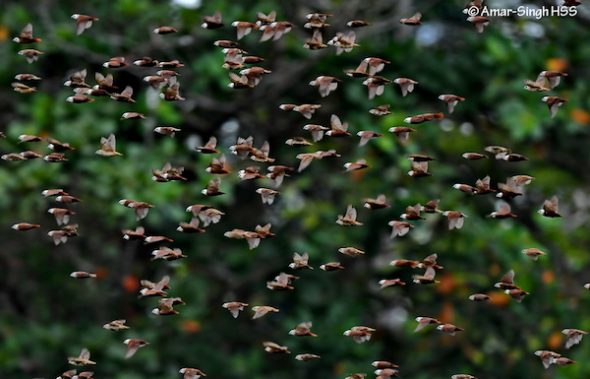 Was watching birds in the large overgrown Chinese graveyard just next to our home. The Covid-19 lockdowns appear to have been good for the White-headed Munias (Lonchura maja).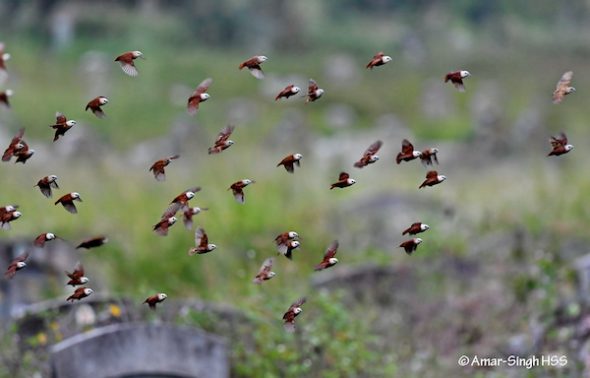 Saw two different flocks. One flock, that I could image and count, had in excess of 200 birds with 12% being juveniles – lower rates of juveniles than when seen in July as not the peak breeding period now.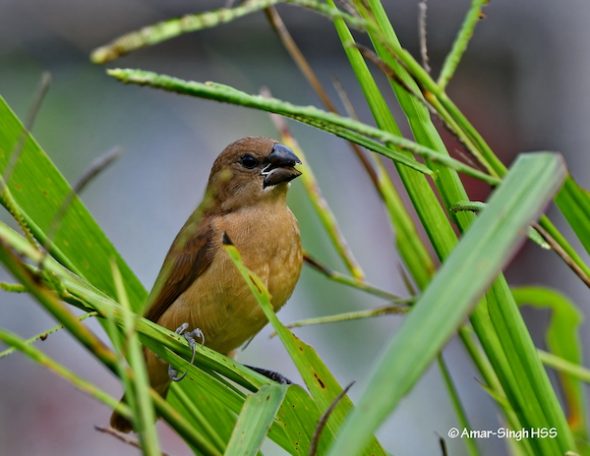 Image above shows a juvenile and that below is an adult with seed sticking to the bill.
Amar-Singh HSS (Dato' Dr)
Ipoh, Perak, Malaysia
Location: Ipoh, Perak, Malaysia
Habitat: Overgrown Chinese Graveyard in the City
Date: 1st February 2021
Equipment: Equipment: Nikon D500 SLR with Nikon AF-S Nikkor 500mm f/5.6E PF ED VR, handheld with Rode VideoMic Pro Plus Shotgun Microphone