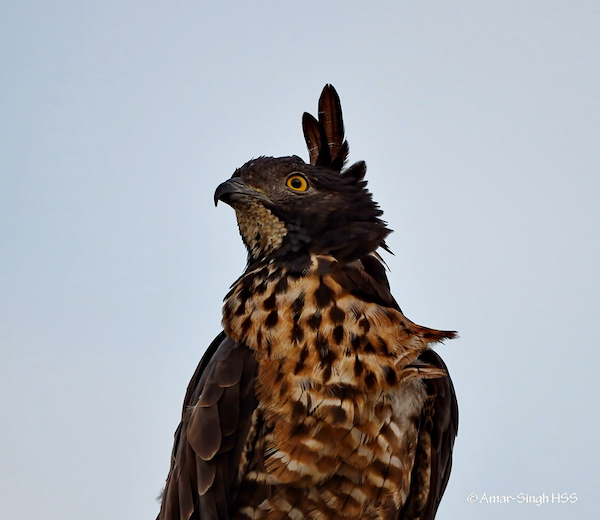 An Oriental Honey Buzzard (Indomayalan) Pernis ptilorhynchus torquatus appeared in our neighbourhood very early this morning. The sun had not risen above the hills and it was still a bit dark. Very blustery morning and the crest was being blown.
It sat preening for ~15 minutes on an electrical pole and allowed the neighbours (doing their morning walk) to take hand phone camera images. From the tail pattern this is an adult male.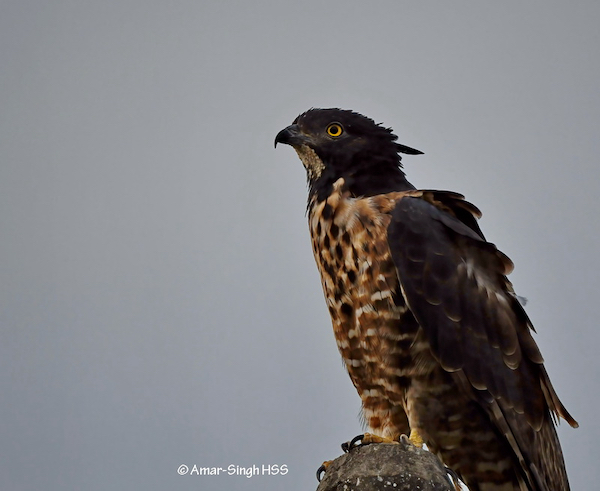 This is the uncommon tweeddale morph resembling a Blyth's Hawk Eagle plumage with a prominent crest (avian mimicry). Both males and females in this morph have yellow-orange eyes and dark heads. The P. p. torquatus are resident in Peninsular Malaysia.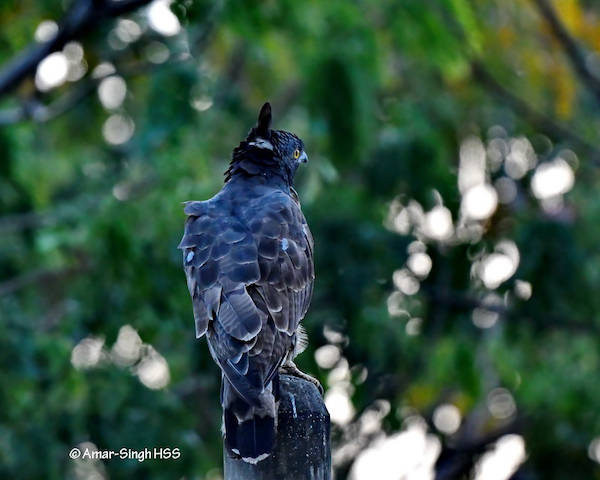 Amar-Singh HSS (Dato' Dr)
Ipoh, Perak, Malaysia
20th February 2021
Location: Ipoh, Perak, Malaysia
Habitat: Urban environment
Equipment: Equipment: Nikon D500 SLR with Nikon AF-S Nikkor 500mm f/5.6E PF ED VR, handheld with Rode VideoMic Pro Plus Shotgun Microphone