I spend some time with these handsome, small woodpeckers at the Keldang-Sayong Forest Reserve in Ipoh, Perak. And I had an extended opportunity to watch them forage, socialise and make calls. Below are some images of the adult male and female pair. The female lacks the red in the malar region.
1 An adult male showing the red in the malar region.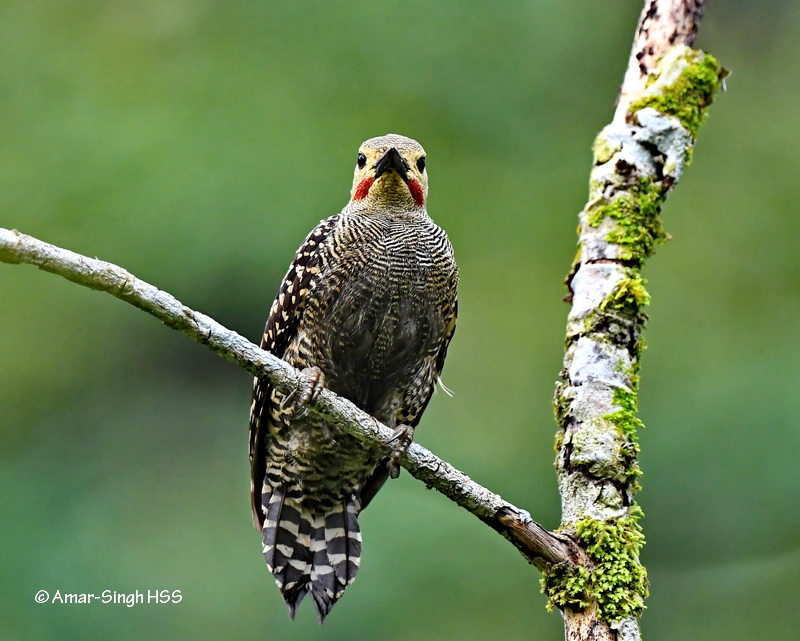 A front view of a male head.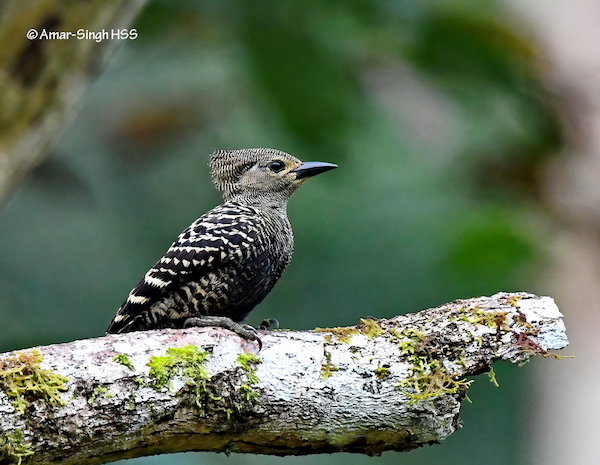 An adult female.
I watched this pair for an extended period. They were often together foraging at almost ground level and on dead trees or very high up at the top of the forest canopy.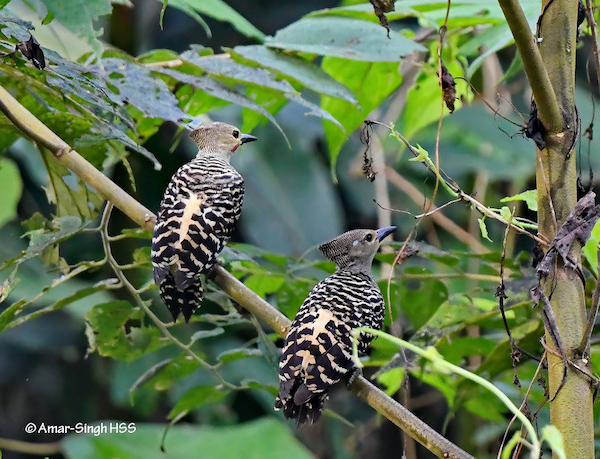 A pair foraging at ground level.
A pair foraging on a dead tree.
They made calls, at times, as they flew from tree to tree; often both bird bursting out in a fast vocalisation that contained squeaks, quivering and fast trills. A call recording, a composite of 3 recordings, is here: https://www.xeno-canto.org/624798
A sonogram and waveform of part of the record showing the layered nature of the calls. Frank Lambert considers some of the notes as the birds' song. I also heard their fast drumming but did not manage to record it.
Sonogram and wave form.
Dato' Dr Amar-Singh HSS
Ipoh, Perak, Malaysia
Location: Kledang-Sayong Forest Reserve, Ipoh, Perak, Malaysia
Habitat: Primary forest
Date: 25th February 2021
Equipment: Equipment: Nikon D500 SLR with Nikon AF-S Nikkor 500mm f/5.6E PF ED VR, handheld with Rode VideoMic Pro Plus Shotgun Microphone