Colugos are difficult to capture as they camouflage themselves high on the trees and glide away to escape dangers. They have not been studied in captivity and gender determination is a difficult exercise. Chasen and Kloss (1929) determined the genders by fur coloration.  Dzulhelmi and Abdullah (2009a) also use fur coloration and in addition uses the presence of a baby to determine gender. Lim (2004) is of the opinion that fur coloration should not be used to determine gender.
Recent DNA studies (Victor C. Mason et al) show that there may be many species instead of  the current  2 species.  The wide variation in fur coloration may be explained by the many species in different geographical locations.
Dzulhelmi and Abdullah (2009) used photographs of gliding colugos taken from ventral views to determine the genders. They looked for testes and presence of infant in the photographs. The field exercises were carried out in Bako National Park ( Sarawak ) in June 2011 and Pulau Langkawi (Kedah) in October 2011.  Dzulhelmi estimates the ratio of  male : female to be 1:4.
Jeremiah Loei visited the Costus trail in Lower Pierce Reservoir on 16 August 2021 and took a video of a red-furred colugo whom many thought was a male.  However, a baby was seen peeping out of the pouch. This is evidence that gender determination cannot be based on fur color alone.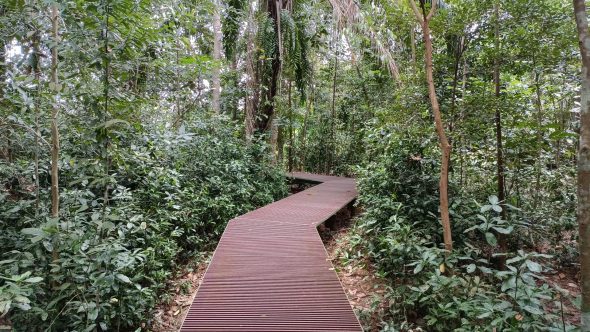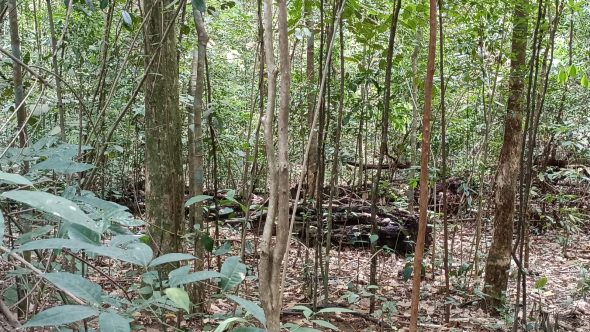 Posted by K~LW
References:
 May 2013 Pertanika Journal of Tropical Agricultural Science 36(2): 123-126 by Dzulhelmi Nasir  of  Malaysian Palm oil Board & S.N.P Suriyanti
2.   10 August 2016: Science Advances vol. 2, no. 8, e1600633DOI: 10.1126/sciadv. 1600633
This post is a cooperative effort between Birds, Insects N Creatures Of Asia and BESG to bring the study of birds and their behaviour through photography and videography to a wider audience.