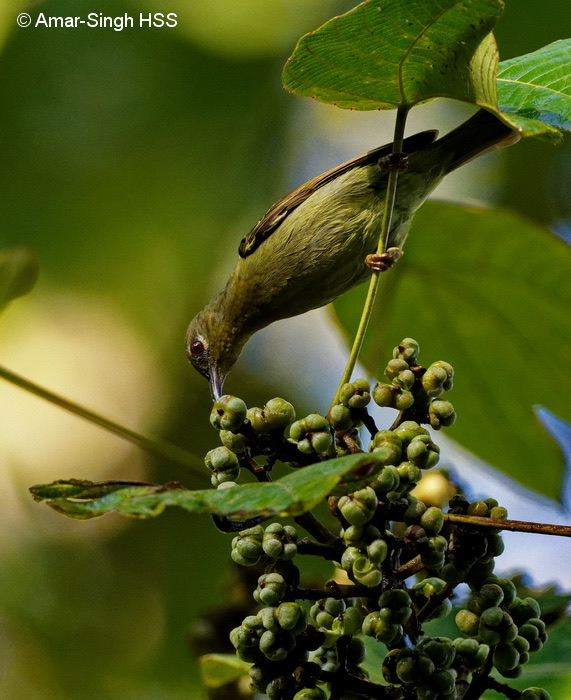 "The Macaranga bancana fruits will almost always attract the near threatened (Red Data Status) Red-throated Sunbird (Anthreptes rhodolaemus). Apart from this fruit I have seen them feed on the nectar of a number of a Mistletoe species. Having watched on nesting recently, young are also brought animal prey.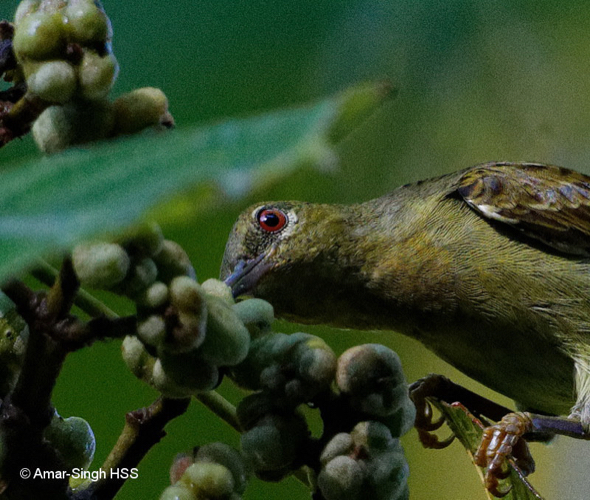 "Images 1-4 are of females. I have images of the more wary male but would like to focus on the female plumage:
1. The female is said by a number of sources (Helm Identification Guide on Sunbirds 2001 & HBW 2019) to have an eye-ring but, having seen quite number, they are better described as eyelid-rims; the lower eye-lid rim being much large then the upper (see Image 2). Wells (2007) also states eyelid-rims.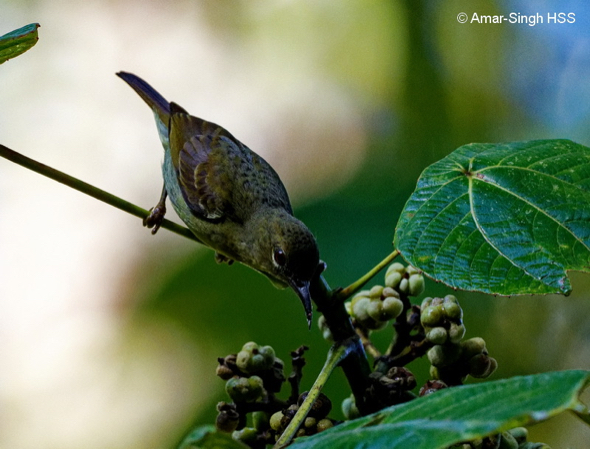 2. Another feature not mentioned in the female is the throat which is tinged orange (see Image 3). This can only been seen in good light and is present in some of the OBI images.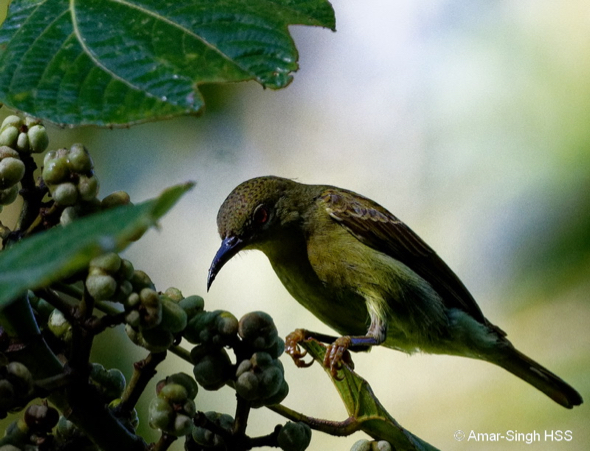 3. A third feature is the "speckled effect' (see Wells 2007) on the cap and even the mantel (not mentioned).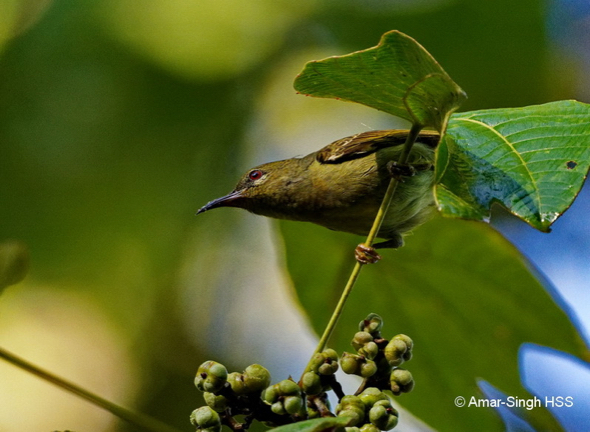 "The Macaranga bancana fruits twice a year and attracts a large number of bird species. I have seen more than 25 species visit this tree. I had an opportunity to watch a large number of birds feeding today including a number of sunbirds. Birds will actively and competitively search for fruit from early in the morning (before 7am) until that days' supply is exhausted by frantic feeding (usually by 9am). Macaranga bancana is the opiate of the birds.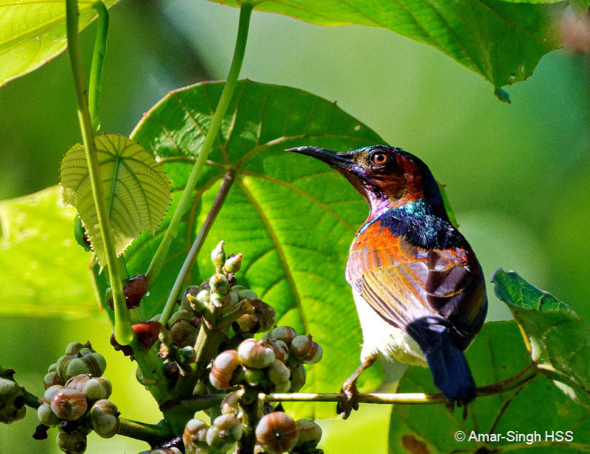 "The Sunbirds and Spiderhunters that I have observed feeding on the Macaranga bancana fruit include:
1. Purple-naped Sunbird Hypogramma hypogrammicum
2. Plain Sunbird Anthreptes simplex
3. Red-throated Sunbird Anthreptes rhodolaemus
4. Ruby-cheeked Sunbird Chalcoparia singalensis
5. Brown-throated (Plain-throated) Sunbird Anthreptes malacensis
6. Grey-breasted Spiderhunter Arachnothera modesta
7. Yellow-eared Spiderhunter Arachnothera chrysogenys
8. Spectacled Spiderhunter Arachnothera flavigaster
9. Little Spiderhunter Arachnothera longirostra
Dato' Dr Amar-Singh HSS
Ipoh, Perak, Malaysia
12th December 2019
Location: Kledang-Sayong Forest Reserve, Ipoh, Perak, Malaysia
Habitat: Broken trail in primary jungle