"While strolling along a secluded mangrove boardwalk, a female suddenly caught my eye (as they sometimes do).
"I cautiously zoomed in on her (with my camera) and verified that she was a Laced Woodpecker (Picus vittatus) engaged in excavating a nest-hole (below).
"In between bouts of chiseling away at the hole, she would also stick her head in to scoop out the wood chips.
"Video clips of this energetic female may be previewed here:
"After some time, she moved away from the nest-hole to rest, and perhaps summoned her husband to come help out with the household chores. Moments later, the responsible male showed up (below). After a brief inspection of his wife's progress, he resumed the excavation efforts diligently.
"A video clip of this male at work may be previewed here:
"As dusk approached, it was time for a well deserved rest and the male would perch silently on a branch just above the nesthole, awaiting the sunset (below).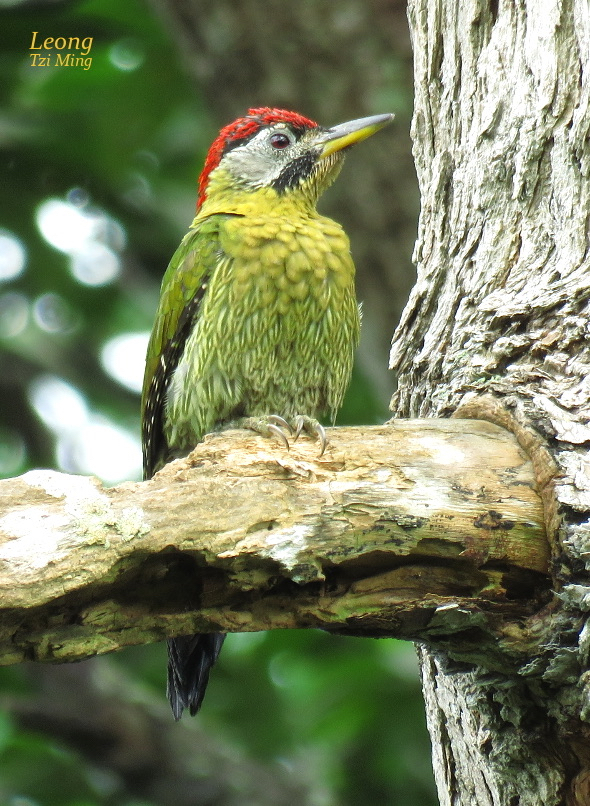 "A video clip of the male in quiet contemplation may be previewed here:"
Dr. Leong Tzi Ming
Singapore
6th December 2019