"As a teenager, I recalled the hordes of butterflies that used to flock to the wild Lantana bushes that overran my uncle's estate. My cousin and I slashed away with machetes in a losing battle to keep the prickly plants at bay.
"When I started my own garden, I tried to cultivate Lantanas to attract butterflies. Unfortunately, the fancy varieties of Lantanas available from nurseries were anything but hardy. And in any case, fogging had exterminated practically all the butterflies in my neighbourhood.
"One day, I did find a wild Lantana. Bringing it home for careful cultivation, I soon had a Lantana hedge.
"Unlike cultivated varieties, wild Lantanas are not sterile. The flowers develop into berries, which attract birds. Watching them was some compensation, even though I was still short of butterflies.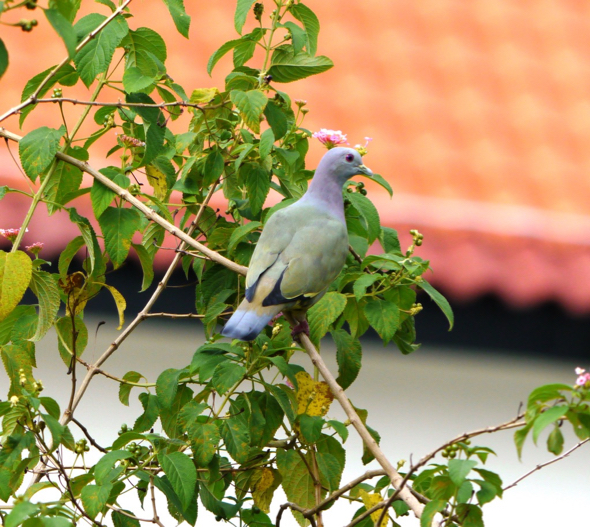 "Pink-necked Green Pigeons (Treron vernans, first photo) were frequent visitors.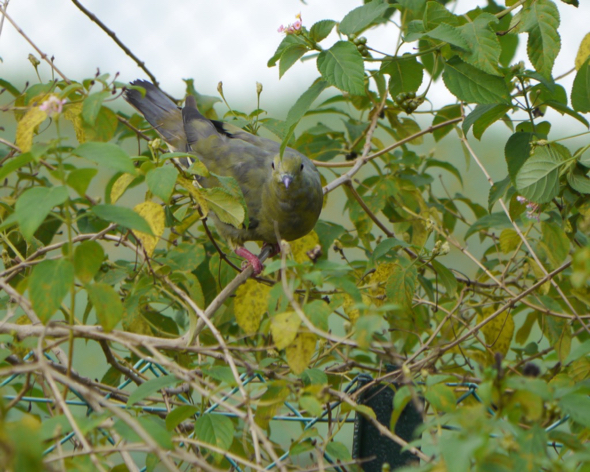 "But recently, I noticed an off-colour addition. This bird was darker, and had very noticeable blotching on the dorsal surface. Of the four varieties of Green Pigeons native to Singapore, the one which sometimes displays dark blotching is the uncommon Cinnamon-Headed Green Pigeon (Treron fulvicollis), though usually not to such a marked extent as the birds shown in the above and below.
Would anyone like to hazard a guess at identifying this off-colour visitor?
Lee Chiu San
Singapore
29th November 2019