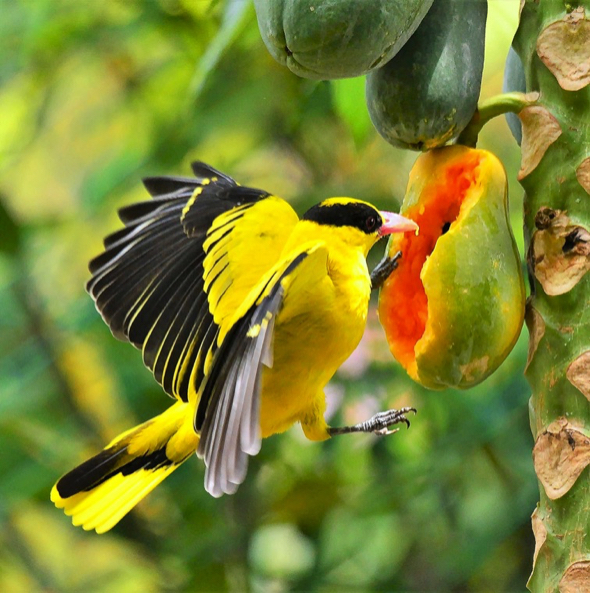 Johnny Wee's images of the Black-naped Oriole (Oriolus chinensis) feeding on a ripe Papaya fruit (Carica papaya) is too eye-catching to ignore. An earlier post by Cheong Wen Chun can be viewed HERE.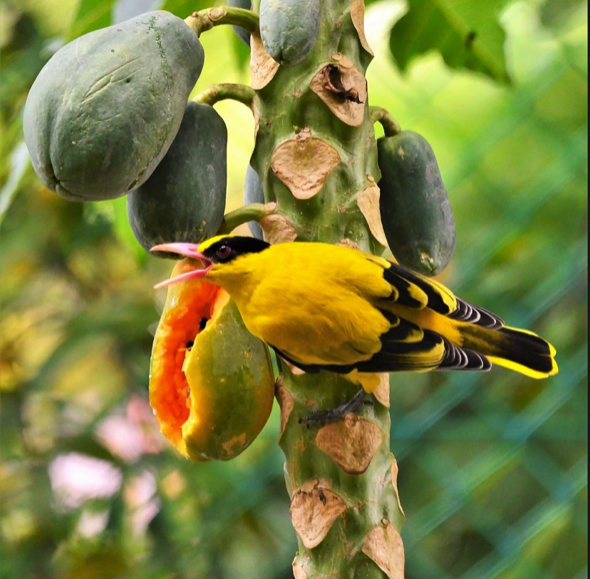 This oriole feeds mainly on fruits (Wells, 2007) and papaya, being a common plant, is a favourite fruit of many birds: Asian Koel (Eudynamys scolopaceus), Lineated Barbet (Megalaima lineata), Jungle Myna (Acridotheres fuscus), Yellow-crested Cockatoo (Cacatua sulphurea) and Oriental Pied Hornbill (Anthracoceros albirostris) among others.
Johnny Wee
Singapore
26th November 2019
Reference:
Wells, D.R., 2007. The birds of the Thai-Malay Peninsular. Vol. II, Passerines. Christopher Helm, London. 800 pp.