The Shore Pit-viper (Crypyelytrops purpureomaculatus) is a venomous and aggressive snake found along the coastal areas of Singapore. Jeremiah Loei encountered one some time ago at the Pasir Ris Park (below).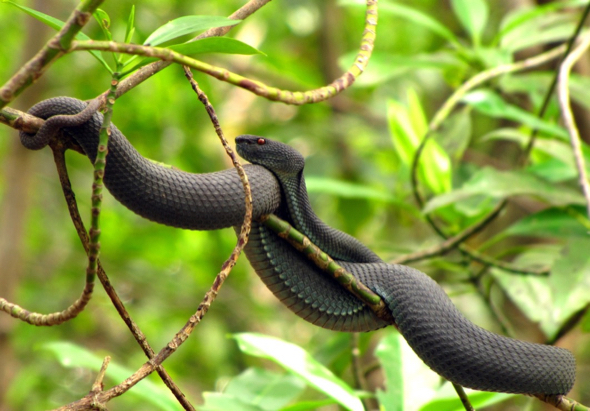 Unfortunately for the snake, it was eaten by a Buffy Fish-owl (Ketupa ketupu) a few days later (below).
The Buffy Fish Owl feeds on fish, crustaceans, frogs, lizards and small mammals LINK. We now have a record of it feeding on a snake, earlier reported by Wells (1999).
Jeremiah Loei
Singapore
2nd November 2019
Reference:
Wells, D.R., 1999. The birds of the Thai-Malay Peninsular. Vol. I, Non-passerines. Academic Press, London. 648 pp.
This post is a cooperative effort between Birds, Insects N Creatures Of Asia and BESG to bring the study of birds and their behaviour through photography and videography to a wider audience.