"Some images of the adults and subadult Blue Rock-thrush (Monticola solitarius madoci).
The above image shows an adult female while that below shows an adult female feeding on Pipturus argenteus fruit, Native or Australian Mulberry).
The image below shows an adult male…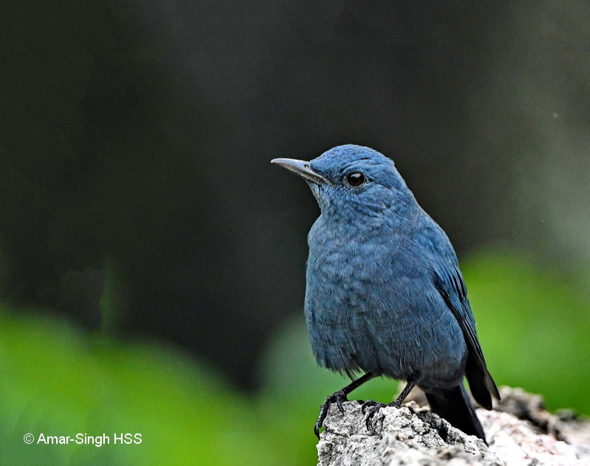 …and a composite below showing the head and neck of adult female, adult male and subadult male.
A subadult male Blue Rock-thrush, self-feeding on caterpillar and worms below. Still some brown feathers and a gape but has developed extensive adult male blue plumage. Note the interesting feather pattern at the lores in the close up.
Another image of a sub-adult male below.
Dato' Dr Amar-Singh HSS
Ipoh, Perak, Malaysia
4th October 2019
Location: Ipoh, Perak, Malaysia
Habitat: Limestone hill at fringe of city