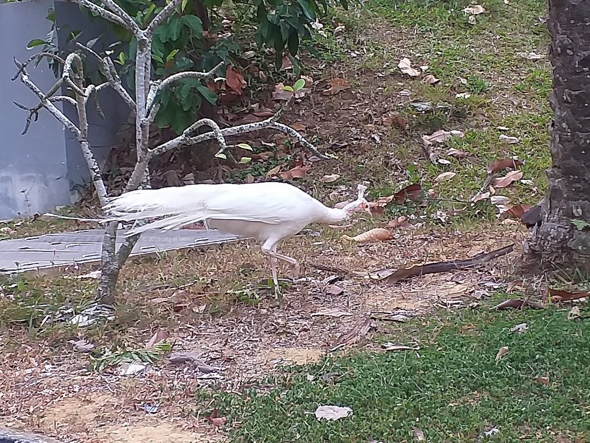 "Found this pair of white female and a normal male Indian Peafowl (Pavo cristatus) foraging at 0800 hours on 25th August 2019 during my morning run to Sentosa" reported Ong Ei Leen (above, below).
"This is my 2nd encounter with a white peacock at Sentosa. The first sighting was in July 2018.
"Shot and video-ed with a camera (above) and a camera phone (below)."
The population of these Indian Peafowls on Sentosa is thriving LINK. The genetic condition of these rather uncommon white peafowls is actually leucism rather than albinism LINK.
Ong Ei Leen
Singapore
27th August 2019
This post is a cooperative effort between Birds, Insects N Creatures Of Asia and BESG to bring the study of birds and their behaviour through photography and videography to a wider audience.