"I was in Macao/Macau for a short visit to support an international disability conference and managed to get out for a very brief walk-about. Macao is very built up but there are a few green lungs near the hotels, especially those preserved near large ponds/lakes.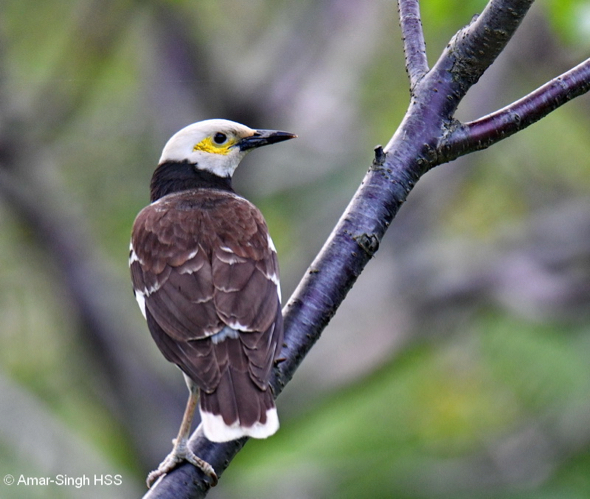 "I saw a reasonable number of birds including a few Black-collared Starlings Gracupica nigricollis (above, below).
"Some observation about this species:
1. A number of guides suggest that the mantel and back are black but in most birds it is more dark brown (HBW 2019 calls it sepia-brown), only occasionally darker (below).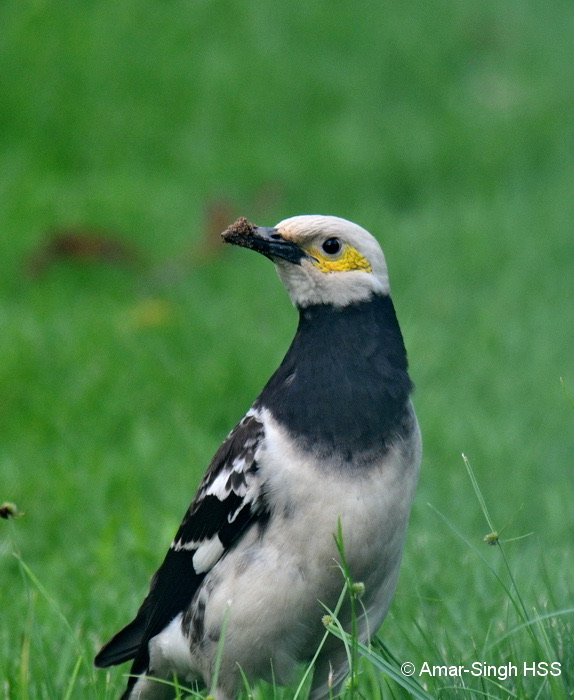 2. The yellow eye skin is often depicted as all around the eye but more often (in most birds, even when checking online) it is confined to behind and below the eye.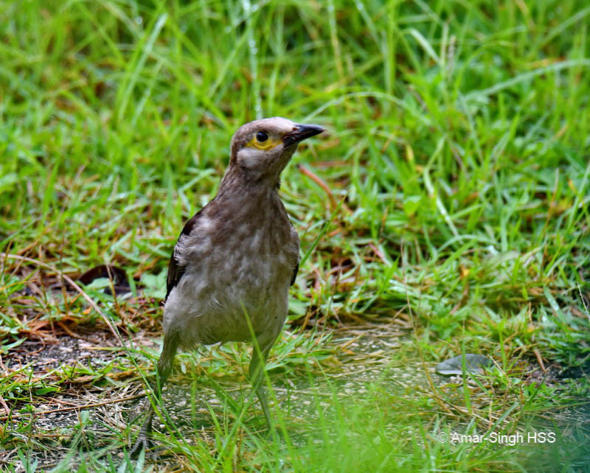 3. I saw one juvenile (above) which lacked the black collar but had developed some brown in the area and had some yellow eye skin. Note that juveniles posted in OBI database are quite unusual and not typical for this species (having read & checked online).
4. The bird is more myna in behaviour than a starling. It walks about on the grass to forage and digs/probes in the ground (see second from top image) for animal prey. I also saw it take some fruit/seed.
5. I spotted one bird with nesting material, which were dried strands of long grass and roots."
Dato' Dr Amar-Singh HSS
Ipoh, Perak, Malaysia
27th June 2019
Location: Macao SAR, China