After his sixth attempt, Johnny Wee finally managed to document a Grey-headed Fish-eagle (Icthyophaga ichthyaetus) capturing a fish by moving along in shallow water at Pandan River with its wings held forward. This is a typical posture adopted by some birds in their fascinating hunting strategy known as canopy feeding.
Common among herons LINK and egrets LINK, these birds hold their wings forward or over their head to form a canopy when fishing in shallow water. It is possible that the resulting shade attracts fish looking for a place to hide. The shade also cuts off the glare from the sun, thus allowing the bird to easily spot the fish.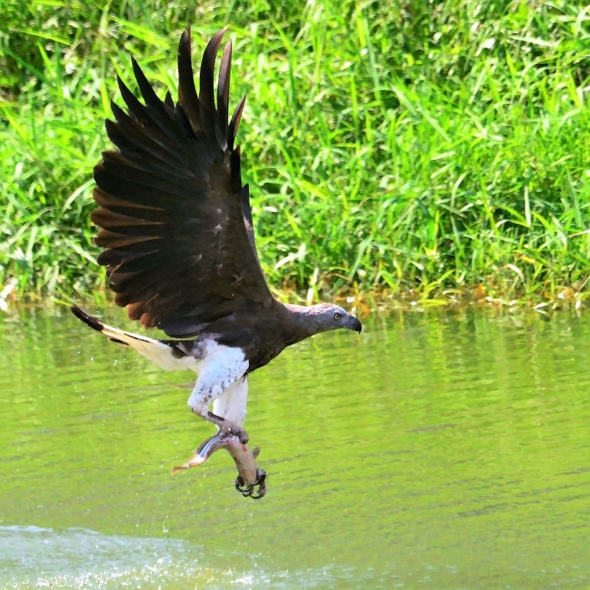 Also, the bird may be camouflaging itself so that the fish sees darkness from below instead of a bird stalking for food/fish LINK.
Johnny Wee
Singapore
26th May 2019