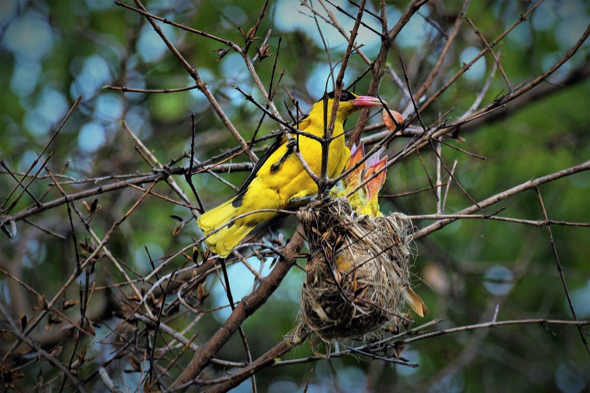 The video of an adult Black-naped Oriole (Oriolus chinensis) feeding its chicks in the nest by Art Teo also caught the adult removing the faecal sac from one of the chicks.
During the first few days of a chick's life, its digestive system lacks the necessary bacteria to complete the digestion of the food it takes. The droppings, enclosed within faecal sacs, are thus rich in partially digested food. Thus the adult will swallow the faecal sac to benefit from the nutrients they contain – see HERE.
Earlier nesting behaviour of Black-naped Orioles can also be viewed HERE and HERE.
Art Toh
Singapore
30th May 2019
This post is a cooperative effort between Birds, Insects N Creatures Of Asia and BESG to bring the study of birds and their behaviour through photography and videography to a wider audience.