See HERE for the 25th February 2019 nesting of Olive-backed Sunbird (Cinnyris jugularis) pair on the floor ball goal post.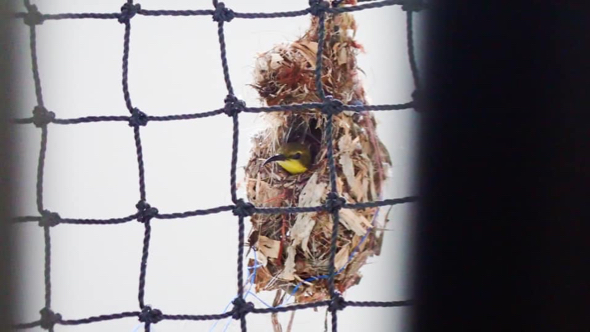 "Here's an update on the nest that has been constructed since 25th February:
25 Feb – Start of construction of nest (Day 1)
04 Mar – Nest construction almost completed (Day 14)
05 Mar to 12 Mar – Completed nest left vacant for a week (Day 16 – Day 22)
13 Mar – Female Olive-backed Sunbird occupied the nest again (Day 23)
18 Mar – Female Olive-backed Sunbird still occupied the nest, no sign of hatching yet (Day 28)
"After building the nest, the birds usually abandon the nest for about a week before the female returns to lay one or two greenish-blue eggs. The eggs take a further week to hatch. The female may leave the nest for short periods during the day during incubation. After the chicks have hatched, both male and female assist in the care of the young, which leave the nest about two or three weeks later.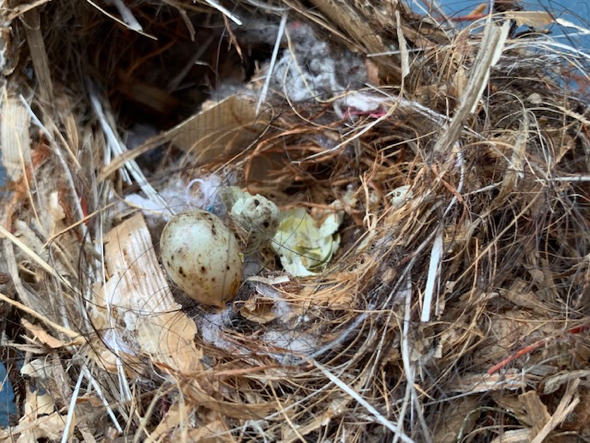 "A check this morning (29th April) revealed that only one of the two eggs of the Olive-backed Sunbirds has hatched and fledged.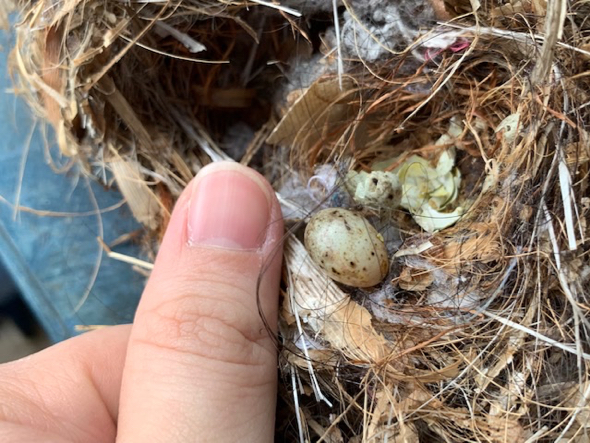 "The other egg is still intact and will be on display outside the staff room, above locker B29.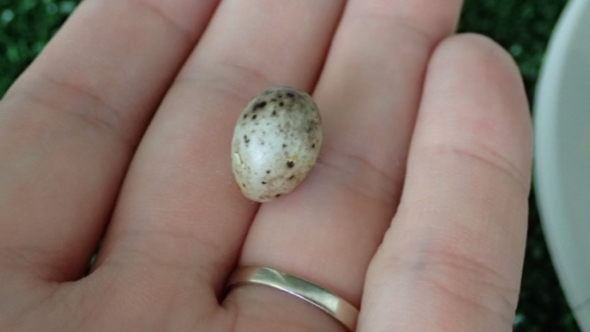 "The barricades used to cordon off the nesting area have been removed and corridor open for human traffic once again. We thank everyone for giving this pair of Olive-backed Sunbirds a chance to raise their offspring."
Jacob Tan Guanrui
Senior Teacher (Biology)
Commonwealth Secondary School
Singapore
29th April 2019