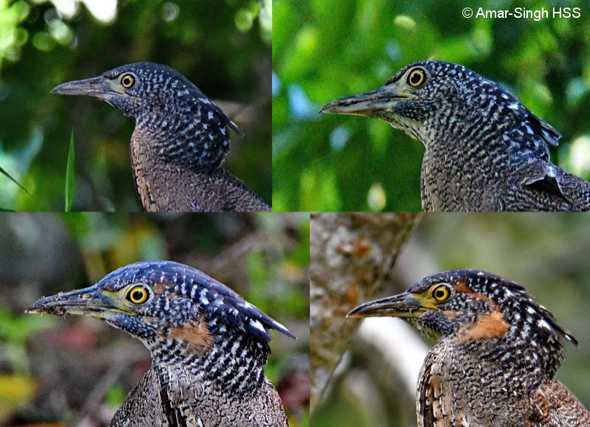 "The Malayan Night-heron (Gorsachius melanolophus melanolophus) is an uncommonly seen migrant to the region. I spotted a solitary juvenile in January and was able to observe it intermittently until it left in early April 2019. There have been a number of requests to disclose the location of this bird but I have intentionally not done so as the likelihood of poaching or harm to the bird is high. It was at a fairly public location where children walk past to school, dogs pass by, many adults on foot also pass by and often workmen will be seen nearby. I often had to watch surreptitiously to avoid notice or attention; I pretended to watch birds in trees, walked about, etc and only rarely took images of the bird. Even then I was asked many questions and I showed pictures on my camera of common birds.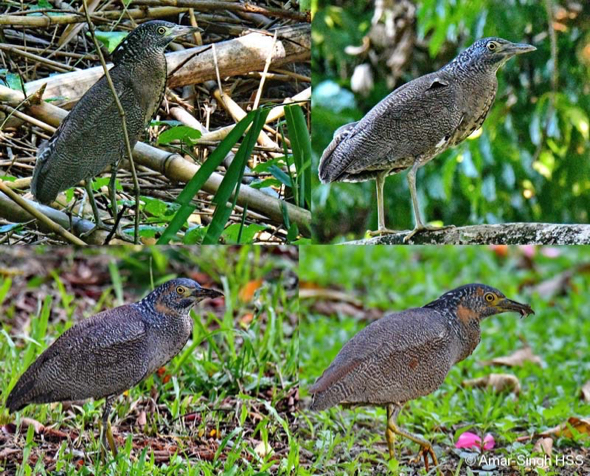 "The bird also wanders about, changing feeding locations, and requires time to locate. The crepuscular nature of feeding (active primarily during dawn and dusk) means that the bird is often perched in some tree, making almost impossible to find. My personal chance of spotting the bird over the past 4 months, at each visit, has been ~30% (I saw the bird only 5 times).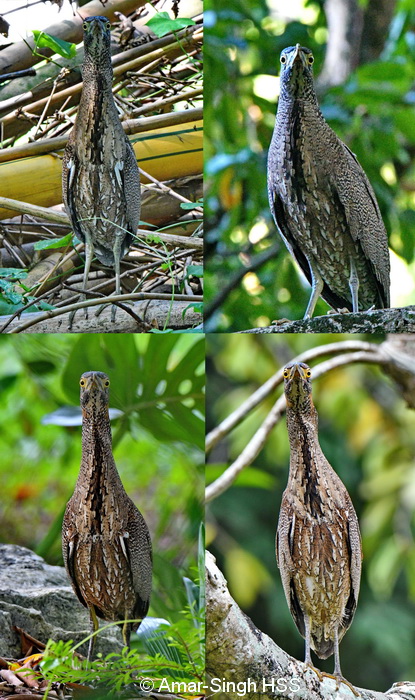 "The three composites, from different views (Post 1-3), show some change in plumage from juvenile to adult. The images were taken on 10thJan, 24th Jan, 23rd March and 12th April 2019.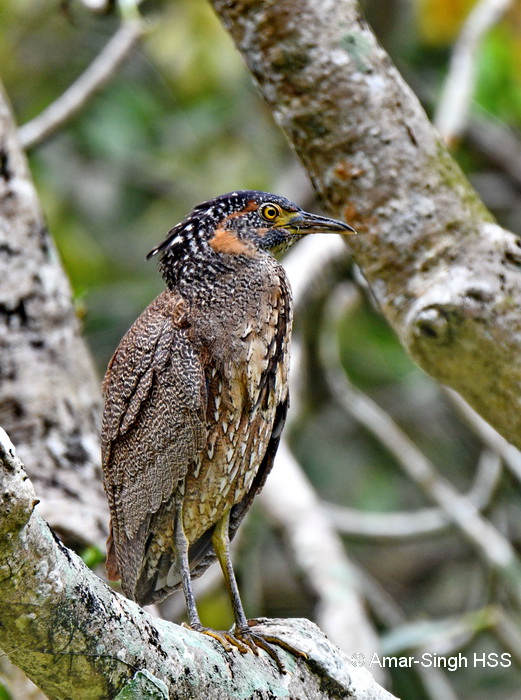 "Wells (1999) suggests that juvenile plumage is retained for at least the first year of life. The composites show that the juvenile has some changes in plumage by 23rd March 2019, initially with some rufous in the face. By 12th April 2019 there is the beginning of some chestnut-brown development in the feathers of the body. The breast and front of the neck have also become brighter and browner. Bare parts have not changed considerably. Note that images are taken under shade and variable lighting may affect views.
Dato' Dr Amar-Singh HSS
Ipoh, Perak, Malaysia
10th January to 12th April 2019
Location: Ipoh, Perak, Malaysia
Habitat: Secondary growth at city fringe
Reference:
Wells, D. R., 1999. Family Hemiprocnidae (Tree-swifts). In del Hoyo, J., A. Elliott & J. Sargatal (eds.), Handbook of the birds of the world. Vol. 5. Barn-owls to hummingbirds. Lynx Editions, Barcelona. Pp. 458-466.