"This glorious adult male Red Junglefowl (Gallus gallus spadiceus)
stepped out of the underbrush onto the path and offered some good, close views; always mesmerised by the plumage (above).
"The white ear-wattle supports pure stock (Wells 1999), as does the location (above). The variation between subspecies is said to be predominantly in colour, length and shape of the male's hackles during breeding season. G. g. spadiceus is said to have shorter neck-hackles that are more golden-yellow (cf redder in nominate). See McGowan & Kirwan. Red Junglefowl (Gallus gallus). In Handbook of the Birds of the World Alive 2018.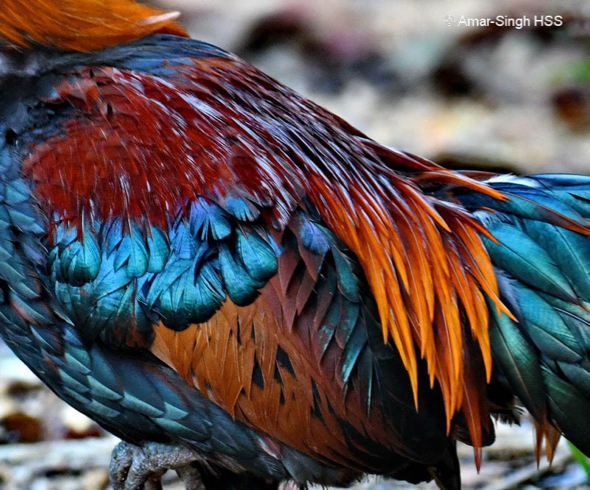 Dato' Dr Amar-Singh HSS
Ipoh, Perak, Malaysia
13th September 2018
Location: Ulu Kinta Forest Reserve, Ipoh, Perak, Malaysia
Habitat: Previously logged forest with secondary growth and some primary forest