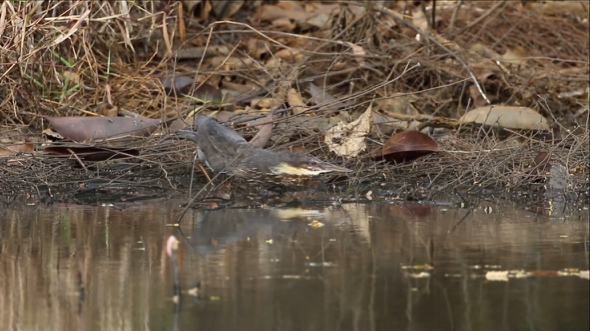 The accompanying video by Jeremiah Loei was shot at Baker Street, Singapore. The bittern was standing at the water's edge totally focussed and motionless, except for the tail flapping slowly in a circular motion.
This feeding technique is commonly used by all species of herons. In this instance it was taking the crouched posture (as compared to the upright posture), waiting for the prey to approach close enough for it to use its sharp bill to spear it.
An earlier post shows what this clip fails to show – the Black Bittern making the final move of spearing the prey. Discussions on the role of the moving tail can be viewed in this earlier post.
Jeremiah Loei
Singapore
3rd February 2019
This post is a cooperative effort between Birds, Insects N Creatures Of Asia and BESG to bring the study of birds and their behaviour through photography and videography to a wider audience.