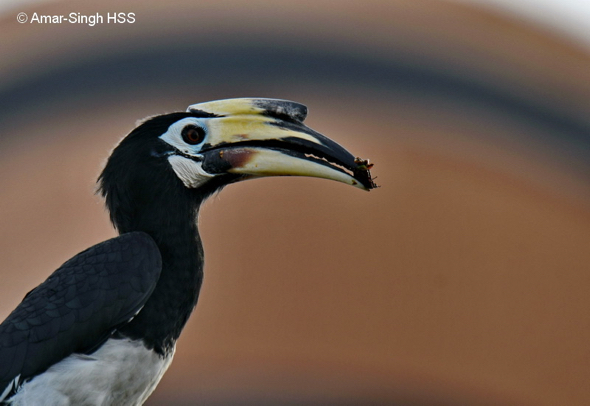 "One unexpected/unusual observation from the Oriental Pied Hornbills (Anthracoceros albirostris) was the female's behaviour. While I was watching there was much verbal exchange, soft calls. After a while the female left and flew out of sight while the male stayed in the fruiting Pometia pinnata tree. After about 10 minutes she returned with a large insect in her bill (above, below).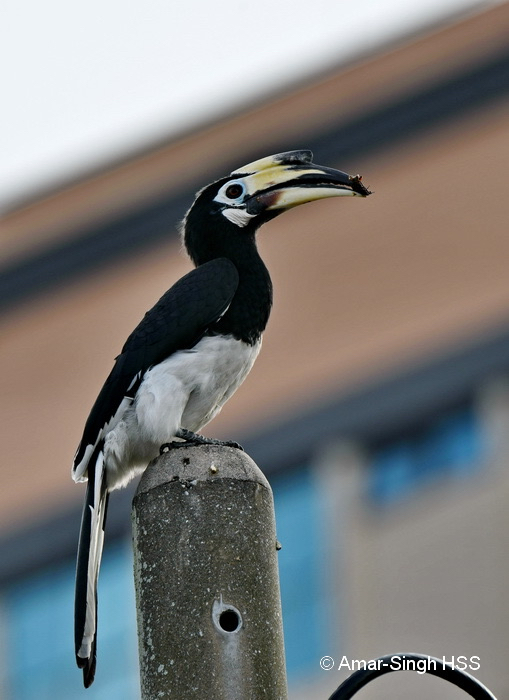 "She did not eat this prey but called out to the male. When he did not show, she proceeded to fly into the tree and the foliage was too dense for me to observe their behaviour. I suspect she shared the prey with her mate. See a similar observation by Kwong Wai Chong HERE.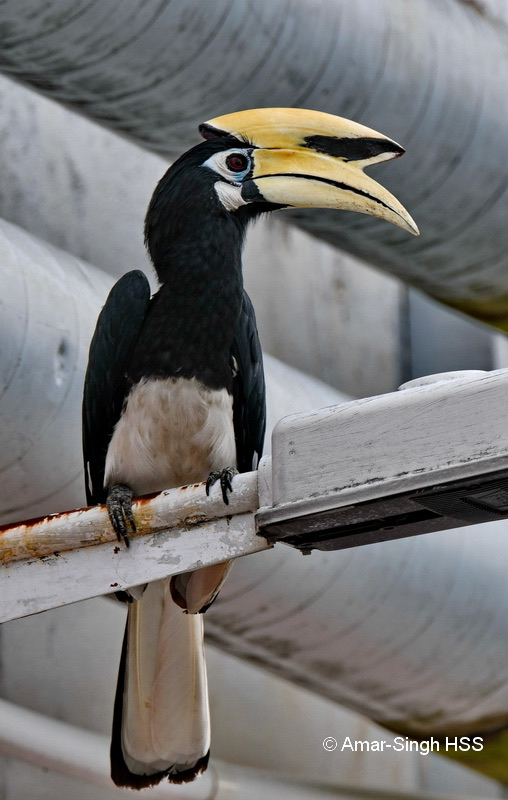 "An article on "Courtship feeding in birds" by David Lack supports that some birds do have female to male courtship feeding – PDF.
"We usually see male birds feeding females as part of a courtship ritual. This we understand as providing nutrients to the female or indicating the male is a good provider.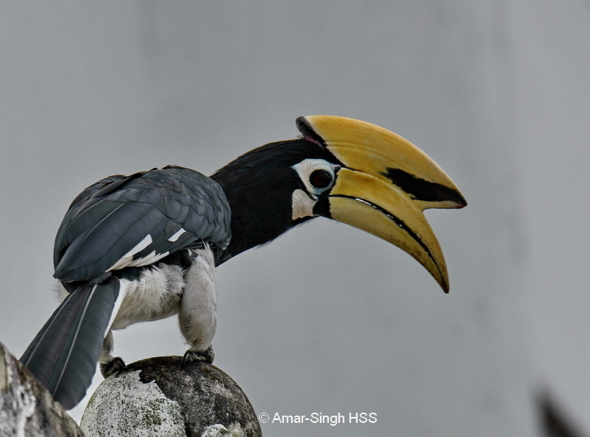 "But as I watched this behaviour I asked why would a female feed a male? I considered a number of options:
1. This male was a juvenile in her care – but the plumage, behaviour of the male suggests a seasoned adult.
2. It had nothing to do with mating and she was indicating to the male about a good source of food.
3. She was asking to mate – the female was indicating she has found the right food sources (protein, etc) so mating can begin.
"I am inclined to support the 3rd option."
Dato' Dr Amar-Singh HSS
Ipoh, Perak, Malaysia
29th August 2018