"I have observed the Blue Whistlin-thrush (Myophonus caeruleus crassirostris) feeds on a large range of animal prey, especially invertebrates as well as fruit. Snails are particular favourite and often rocks are used to break the shell.
"I saw this bird feeding exclusively on these hairy, orange and black caterpillars (top, above).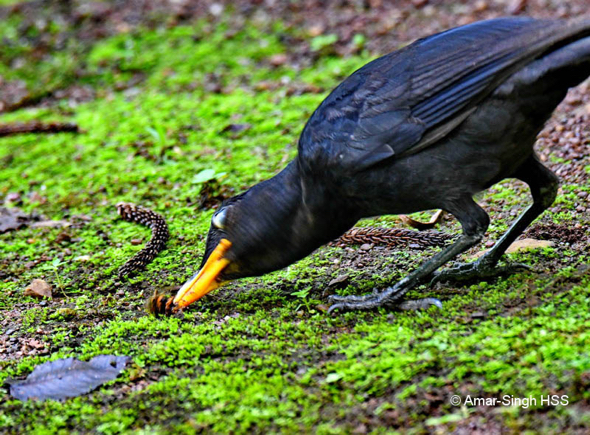 "It took 5 in the space of 10 minutes. The bird did not seem to find them very palatable and spent time rubbing them in the dirt (above), possibly to reduce the 'hairs' sticking out.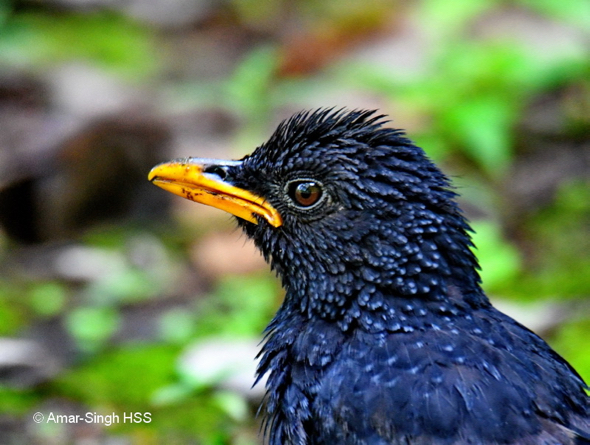 "Even after feeding on them the bird would often gag a little, shake the head or raise it hackles and head feathers (above). This happened at almost every feed, giving the impression that it was unpleased to taste or swallow. The bird was cautious of me and was probably concerned I would steal its unpalatable grubs."
Dato' Dr Amar-Singh HSS
Ipoh, Perak, Malaysia
29th May 2018
Location: Ipoh, Perak, Malaysia
Habitat: Limestone outcroppings at outskirts of the city with secondary growth