"On 26th February 2018, I observed a male Common Iora (Aegithina tiphia) feeding in a tree at Tampines Eco Green. The branches had several rufous-coloured, triangular protrusions on them. The bird plucked one of the protrusions, grasped it with its left claw, turned it upside down to extract a grub with its beak (below).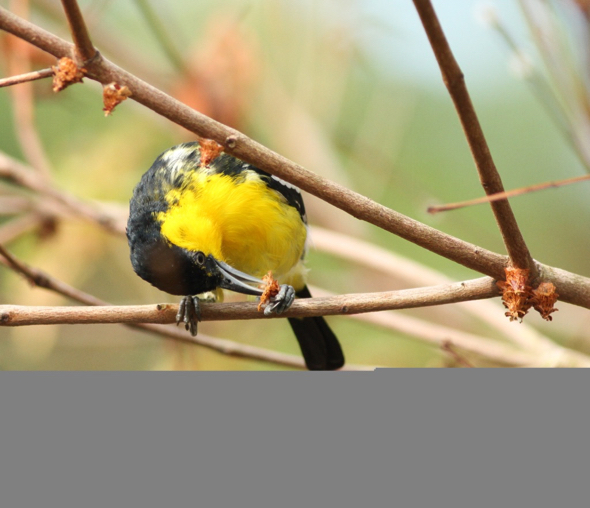 "The photo below shows the bird successfully extracting the grub with its beak. In this picture, it also shows clearly the base of the protrusion which is shaped like a flower with 4 petals.
"The photo below is a cropped photo of the above, showing a larger image of the grub. The bird was able to extract 2 grubs from that single triangular protrusion.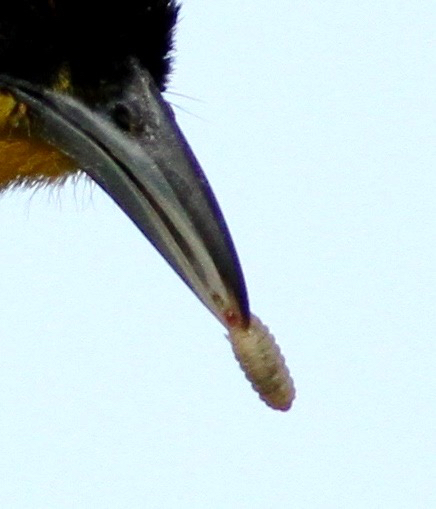 Thong Chow Ngian
Singapore
3rd March 2018
Note: Anyone able to identify the grub, please inform via "comment." Thanks.