"A pair of Greater Coucals (Centropus sinensis) inhabit some empty scrubland behind my house in Koh Samui and are frequently to be seen gliding across the land, foraging in the grass, or occasionally perching on trees and even on the roof of the house.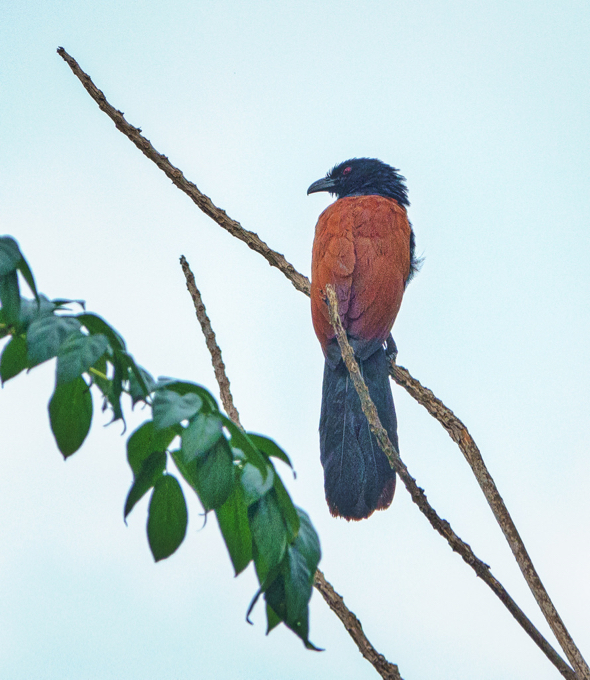 "On a recent early morning I heard one of them close by and went out to take photos of it sunning itself on a tree branch (above).
"At which point it jumped down into the grass, and plucked out a snail (above) with which it then flew a few meters onto a boundary wall.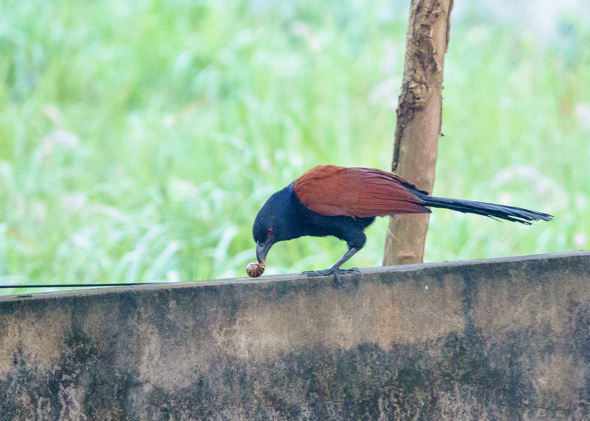 "It was briefly unsuccessful at accessing its breakfast inside (above, below)
"…until it decided to use its talons to hold down the snail (possibly an Achatina fulica) while breaking off part of the shell with its beak (below).
"It could then enjoy its sticky meal with apparent relish (below).
Howard Banwell
Koh Samui, Thailand
3rd February 2018