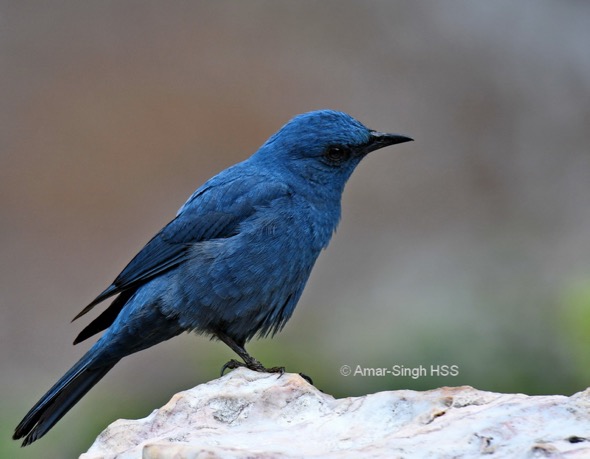 "A male Blue Rock-thrush (Monticola solitarius madoci) in peak breeding plumage making a number of musical calls (above, below).
"Occasionally fluffing out the chest (below) or looking upwards, a common behaviour.
"A video of the bird making calls (shortened, edited and amplified) is given below. Still has some background noises hard to edit.
"Sonogram and waveform of the calls shown below.
Dato' Dr Amar-Singh HSS
Ipoh, Perak, Malaysia
1st May 2017
Location: Ipoh, Perak, Malaysia
Habitat: Limestone hills at outskirts of the city