Earlier posts: 1. Introduction; 2. Sungei Buloh; 3. Kranji Heronry; 4. Khatib Bongsu; 5. Senoko; 6. Marina South; 7. Punggol Grassland; 8. Lower Peirce; 9. Chek Jawa; 10. Bidadari.
The Bukit Brown cemetery was opened in January 1922 and closed half a century later LINK. In 2011 the Land Transport Authority announced that a new dual carriageway would be built through this cemetery. This triggered the Nature Society (Singapore) to issue a position paper LINK on the conservation of the cemetery because of its birdlife.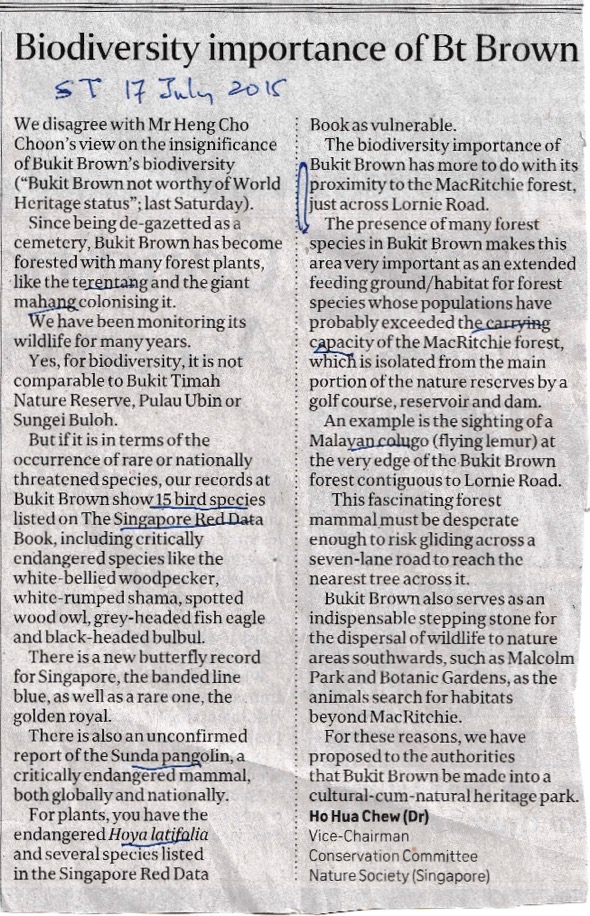 Because the cemetery was disused, the vegetation regenerated for the next four decades. The many old trees and the developing undergrowth naturally attracted wildlife as visitors were sparse. As usual, the most obvious wildlife was birds. As the trees were common roadside species and the other plants were similarly common, they had absolutely no conservation value.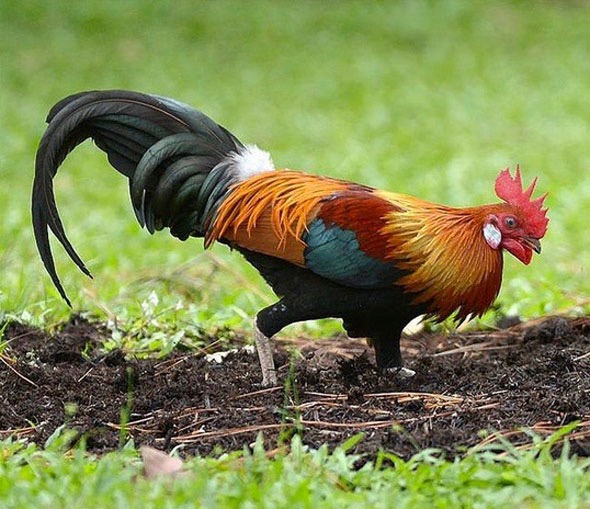 The Singapore Heritage Society should be the organisation taking up the issue of its preservation as there were many prominent locals buried in the cemetery LINK. The Nature Society should not be involved at all. The plentiful birdlife, used as the reason for the need to preserve the area had been proven again and again as a weak excuse. The credibility of the Conservation Committee, if not the parent society itself, was again put into question.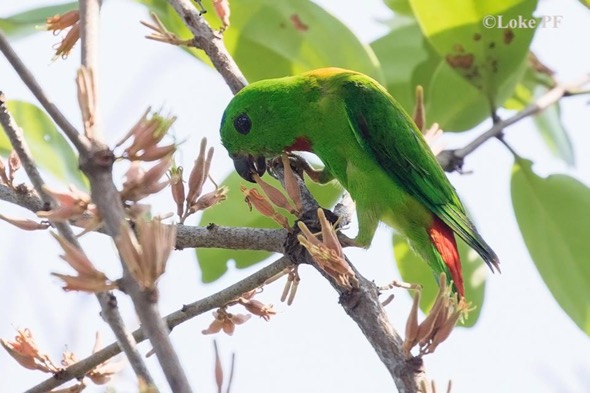 It was unfortunate that once again the society's activists had made an outrageous proposal. They had shown their ignorance of plants and their conservation value. All they were concerned was the visibility of the birdlife. Does this mean that any areas or trees that birds land regularly need to be preserved? Obviously the activists failed to learn from two the nearly 20 decades of failed lobbying for irrelevant habitats.
My thinking on Bukit Brown can be read in The Straits Times online forum of July 20th 2015 HERE.
On March 2012 the government decided that an elevated road would be built across the cemetery.
YC Wee
Singapore
16th April 2017
Secretary, Malayan Nature Society (Singapore Branch) 1978-1990; Founding President, Nature Society (Singapore) 1990-1995