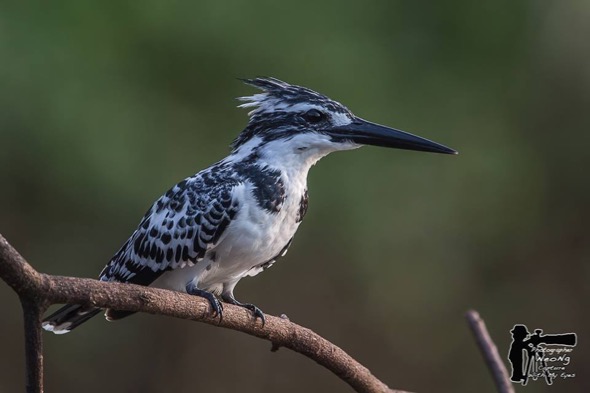 The Pied Kingfisher (Ceryle rudis) (above), unlike other kingfishers, uses hovering as a major hunting technique. With wings beating rapidly above the water, it keeps a keen eye for the presence of a prey below (below).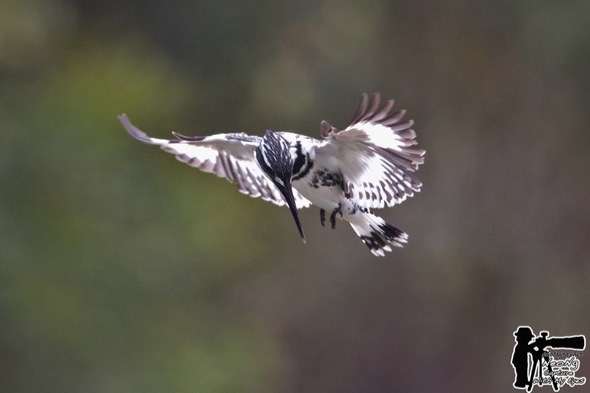 Once it spots a prey, it plunges down to grab it with its long bill (below).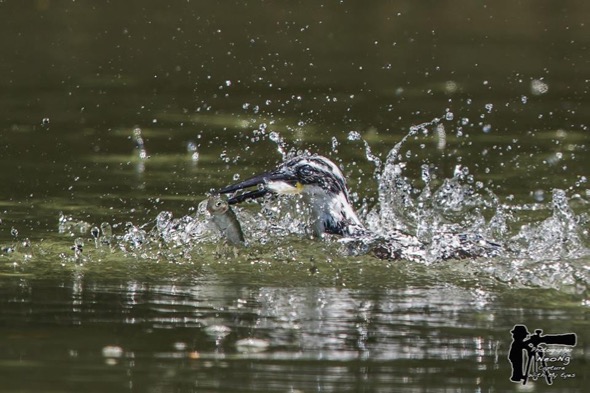 The ability to hover allows it to remain for a prolonged period without the need to return to a nearby perch. It also opens up new areas for it to exploit, like open waters far from the shore.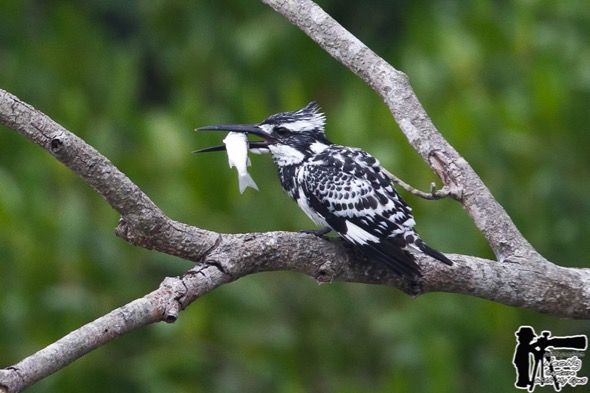 However, once it catches a reasonably sized fish, it still needs to return to a perch to bash it before swallowing (above). Small fish can always be swallowed in flight.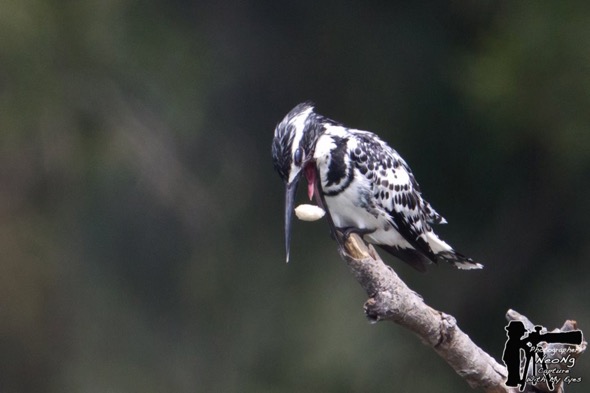 Before the next hunt, the kingfisher needs to cast a whitish pellet consisting of bones, scales and other undigested matters (above).
Neo Ng
Hong Kong
20th February 2017
This post is a cooperative effort between Birds, Insects N Creatures Of Asia and BESG to bring the study of birds and their behavior through photography and videography to a wider audience.