Loke Peng Fai photographed a male Blue-crowned Hanging Parrot (Loriculus galgulus) among the flowers of the semi-parasitic Malayan Mistletoe (Dendrophthae pentandra) plant (below).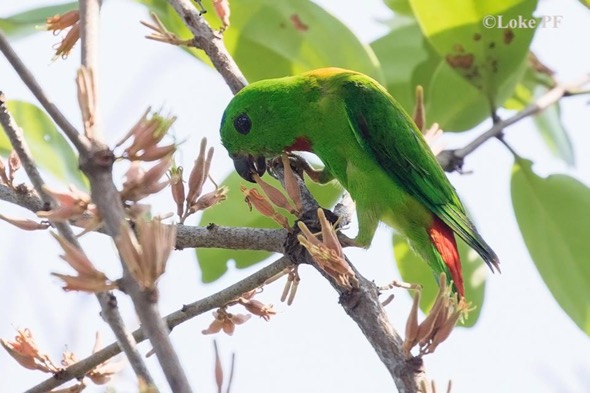 The enlarged images below are in sequence. As the hanging-parrot applies slight pressure on the tip of the flower bud, the petals unfold.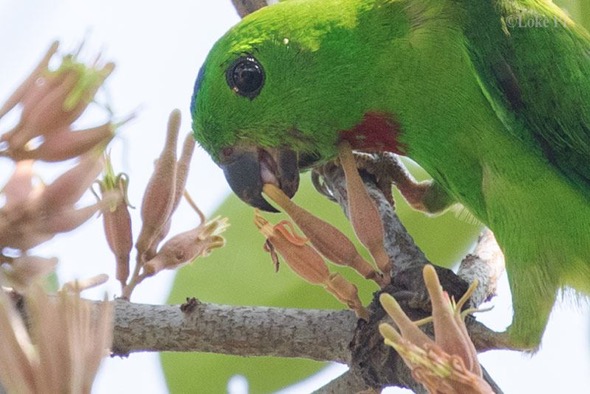 This mistletoe bears so-called exploding flowers. Sunbirds, flowerpeckers and hanging-parrots trigger the flowers to open by exerting slight pressure on the flower bud.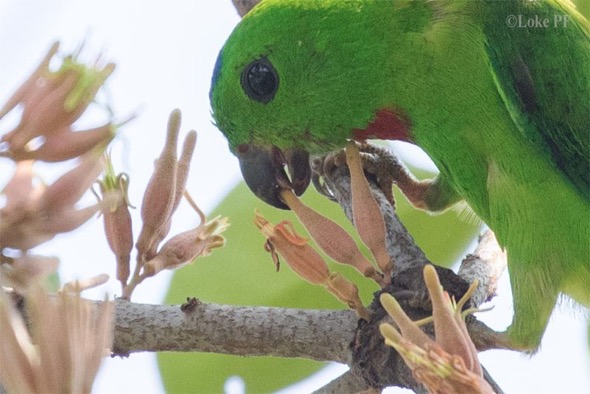 This allows the birds to harvest the nectar by inserting their slender tongue into the flowers, thus assist in pollination. Without these birds the flowers will not form fruits.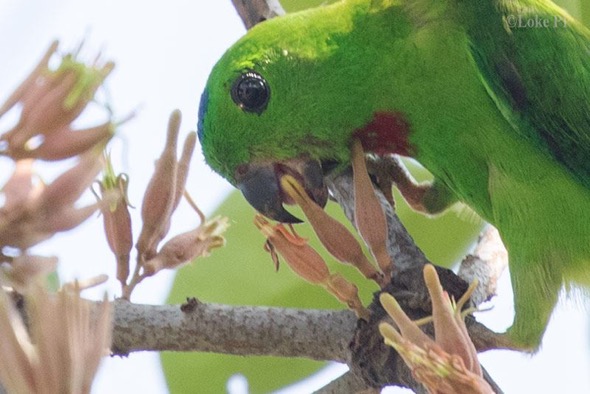 Mistletoes are epiphytes, meaning that they grow on the branches of other plants. They are semi-parasitic, getting water and nutrients from the host but manufacturing their own food from the green leaves.
Birds eat the fruits and deposit the seeds on the branches of trees they subsequently visit LINK.
Loke Peng Fai
Singapore
18th March 2017
This post is a cooperative effort between Birds, Insects N Creatures Of Asia and BESG to bring the study of birds and their behavior through photography and videography to a wider audience.