Jerome Pang was at the Bukit Batok Nature Park on the afternoon of 30th January 2017. There was a slight drizzle and he took cover under a shelter.
He was met by a small flock of 9 White-crested Laughingthrush (Garrulax leucolopus) that appeared in front of the shelter (above).
"One even came to check me out!" added Jerome (above). "Within minutes a male Laced Woodpecker (Picus vittatus) came a pecking, (below)…
"…followed by a Greater Racket-tailed Drongo (Dicrurus paradiseus) (below)."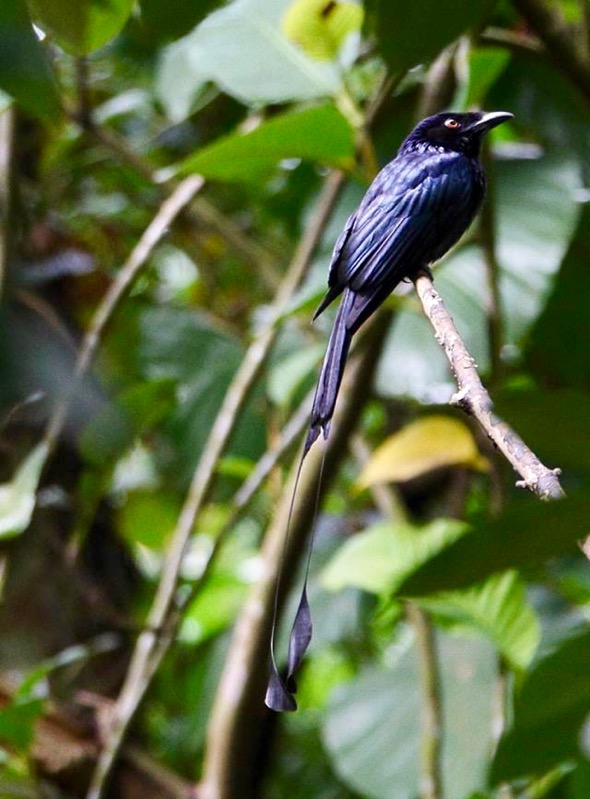 "Hard to shoot the woodpecker as it was hidden most of the time behind the leaves and branches," continued Jerome.
"Among the shrubs was a female chicken too. Good thing I decided to bring my zoom lens along and had a good hour, about 3.15pm, as there was not many people around."
The above shows that wildlife will appear as long as there is enough vegetation to provide cover and food. The park was developed from an abandoned quarry in 1988 and the vegetation is secondary forest LINK.
Jerome Pang
Singapore
30th January 2017
This post is a cooperative effort between Birds, Insects N Creatures Of Asia and BESG to bring the study of birds and their behavior through photography and videography to a wider audience.