According to the Chinese zodiac this is the Year of the Rooster. Is it a coincidence then that in this Year of the Rooster, the Agri-Food & Veterinary Authority of Singapore (AVA) is embarking on a programme culling "chicken"? – see HERE.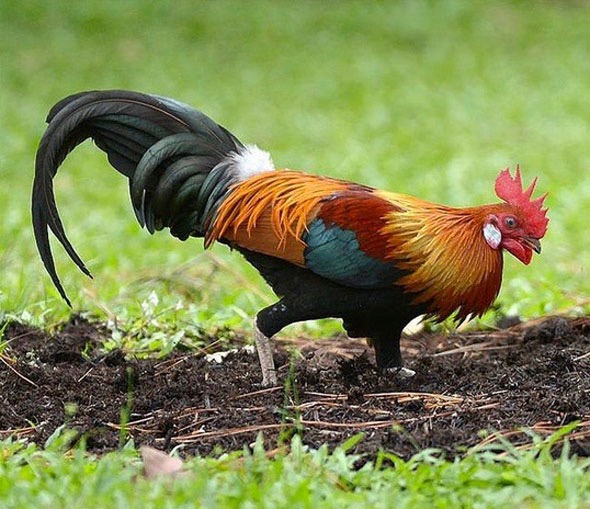 Are those assigned culling duties capable of differentiating between Red Junglefowl (Gallus gallus) (above), hybrids (below) and domestic chicken? Or will they round up all "chicken-like birds" for culling?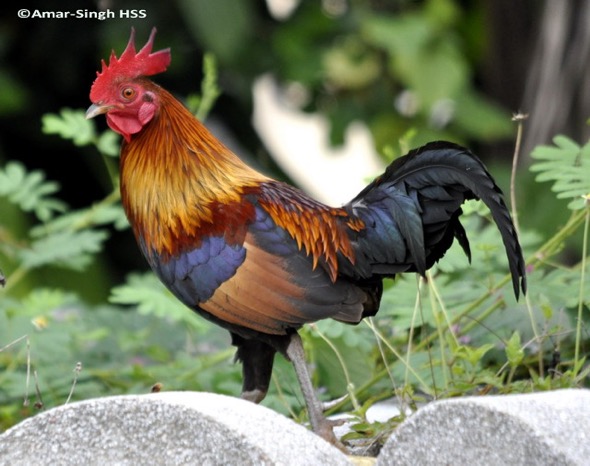 The fact that those "chickens" found around Sin Ming Avenue have been put down by AVA can only confirm my suspicion that Red Junglefowl were culled instead of domestic chicken.
Singaporeans are proud of MediaCorp's Channel News Asia's production "Wild City" that showcase wildlife in our urban city. The director of Wild City, Andrew Scott (above), who featured these very birds was quoted by The Online Citizen as saying: "I would dispute the assertion that they are "chicken, not jungle fowl."
Andrew further added: "I'am impressed that Singaporeans can filter out the constant noise of traffic and construction but are driven to distraction by a few crowing chickens. It's a total shame."
I for one cannot filter out the noise of construction. I have been bombarded by loud noises coming from a nearby house every weekdays for the last six months, at times ground-shaking pounding very much louder than can be heard from the video below. If only we have an agency like AVA to "cull" those responsible!
I would welcome the crowing of the Red Junglefowl (video below courtesy of Sun Chong Hong), the early morning calls of the Asian Koel, even the calls of domestic chicken, to the never ending construction noises that invade the tranquility of suburban Singapore.
YC Wee
Singapore
5th February 2017
Acknowledgement: Johnny Wee (male Red Junglefowl), Dato' Dr Amar-Singh HSS (hybrid male Red Junglefowl) and Sun Chong Hong (video of Red Junglefowl crowing).