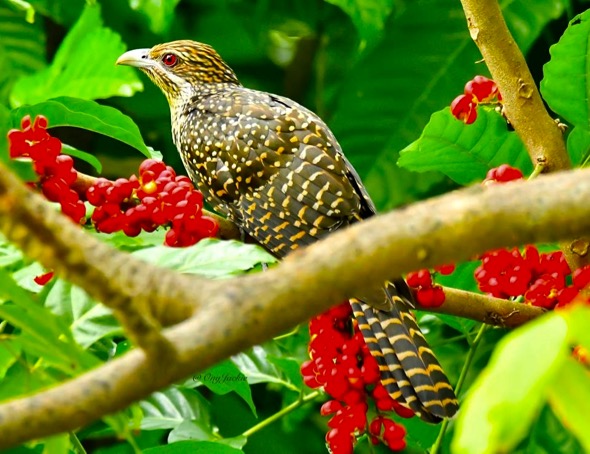 Another series of images of the female Asian Koel (Eudynamys scolopacea) feeding on the fruits of the Cape York Tulipwood or Claudie Tulipwood (Harpullia ramniflora). This follows Jackie Ong's earlier post on the Red-whiskered Bulbul (Pycnonotus jocosus) eating the same fruits LINK.
The photographs were taken at Singapore's Satay by the Bay which is part of the larger Gardens by the Bay.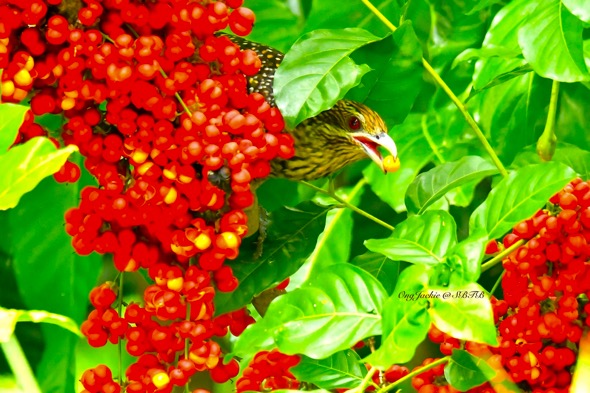 Jackie Ong
Singapore
8th January 2017
This post is a cooperative effort between Birds, Insects N Creatures Of Asia and BESG to bring the study of birds and their behavior through photography and videography to a wider audience.