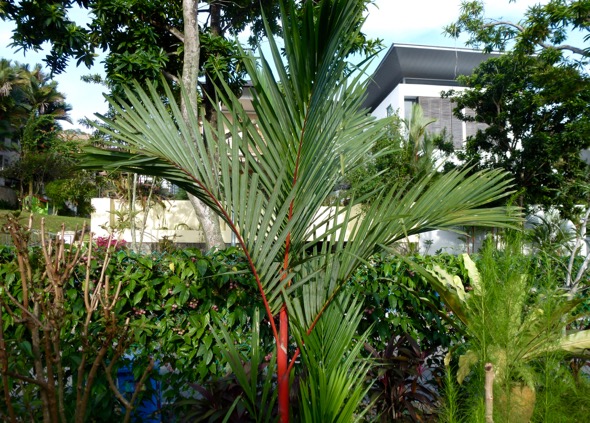 My introduction to these nasty caterpillars started when I introduced two Lipstick Palms (Cyrtostachys renda) into my garden (above). A few months after planting, I noticed the leaflets were being damaged but failed to detect any insects.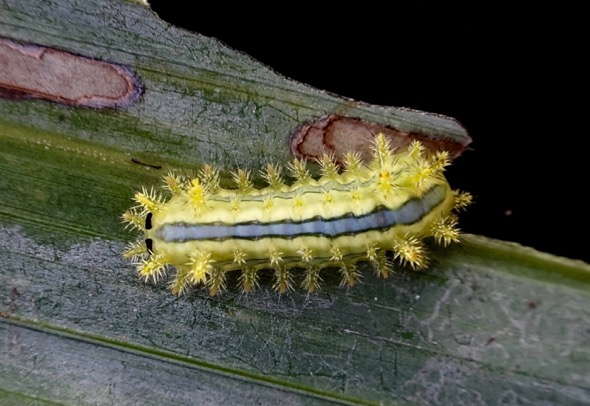 Once in a while when my hand brushed against a frond, I felt a stinging sensation on the skin. Only much later did someone notice a few short, flatish greenish caterpillars with a blue dorsal stripe on the leaflets (above).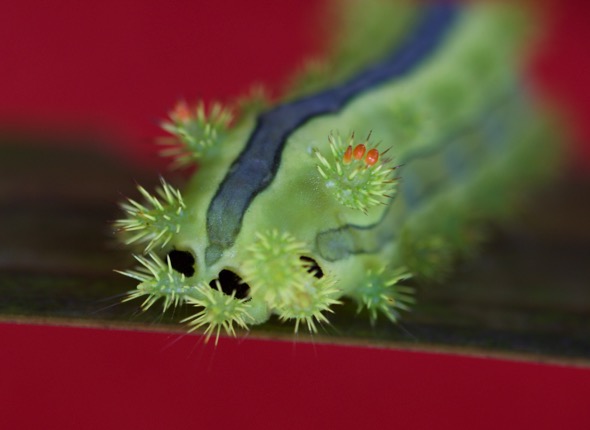 At its anterior end are two pairs of black false eyes (above). The posterior end (below) has a pair, sometime two pairs of false eyes. On its body are numerous bunches of sharp spines. Apparently these spines release an irritant that causes the skin to burn and itch. Some of the spines at both ends are tipped orange.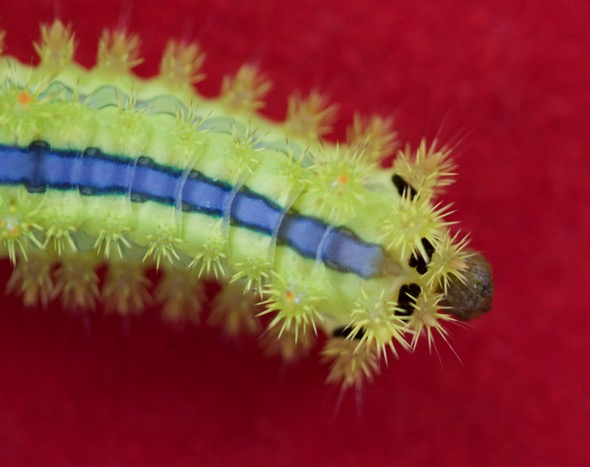 I managed to collect a few caterpillars each morning and/or evening. Most of the time they were not around. I have yet to locate the eggs. The video below shows its movement.
I posted an appeal on the Facebook of the Seletar Country Club's Nature Group for an ID and Craig Williams, David Chan and Foo Jit Leang responded. That is how I managed to put a name to this moth caterpillar – see HERE.
Blue-striped Nettle Grub (Parasa lepida) is a moth of the Limacodidae family LINK. The egg stage lasts 6 days, larval stage 40 days and pupal stage 22 days.
.
YC Wee
Singapore
29th September 2016
Thanks to Craig Williams, David Chan and Foo Jit Leang for putting a name to the caterpillar.