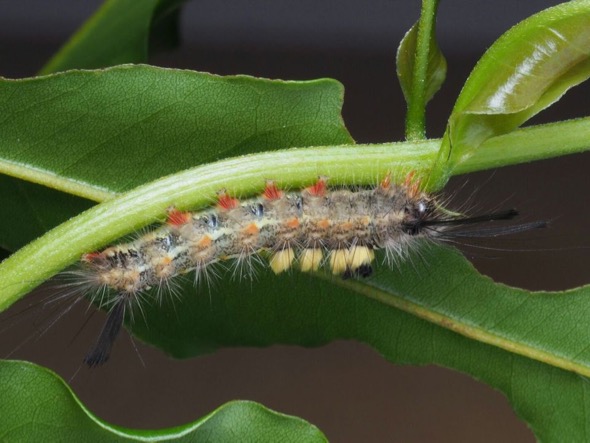 "On 30th August 2016, we spotted the Tussock moth caterpillar at Pasir Ris Park feeding on Andira inermis and it was the first time that we spotted one with yellow tussocks (above, below).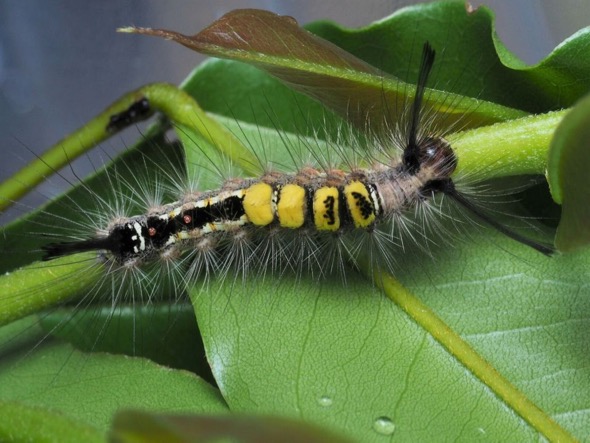 "We reared it and in the morning of 3rd September it started to pupate (below)…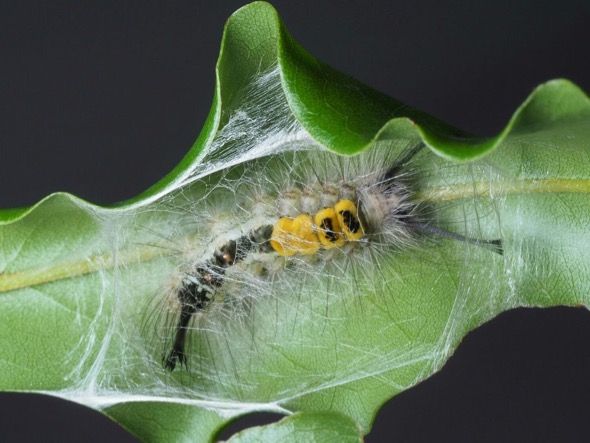 "…finishing the task by early afternoon (below).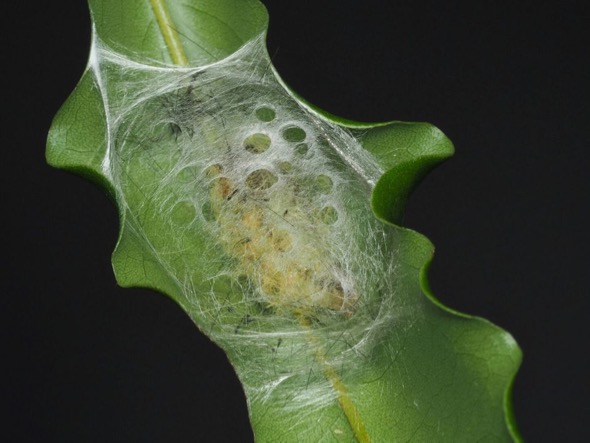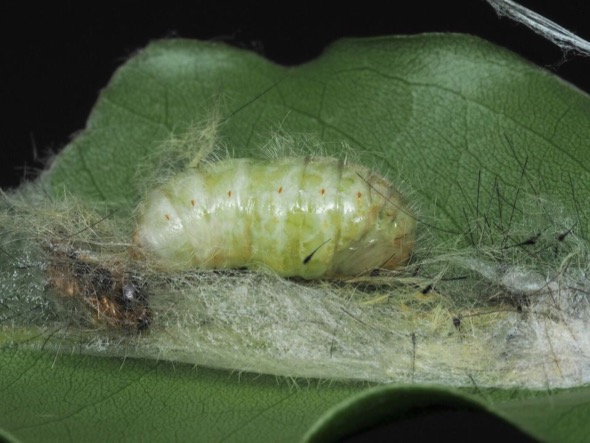 "On 6th September a white furry specimen appeared in the container (below). We were puzzled as the pupation was very short (only 3 days – when normally pupation is about 7 to 10 days).
"And we noticed movements of the fully formed legs and body parts (below, also videos).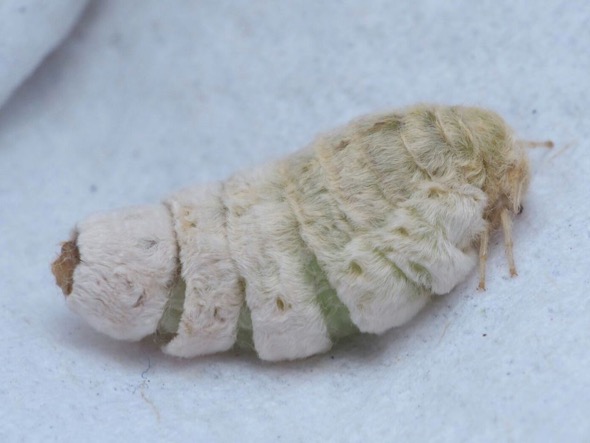 "On 7th September Craig Williams informed us that it is a flightless female Orgyia sp. Close up of the face and head of the adult wingless female are shown below.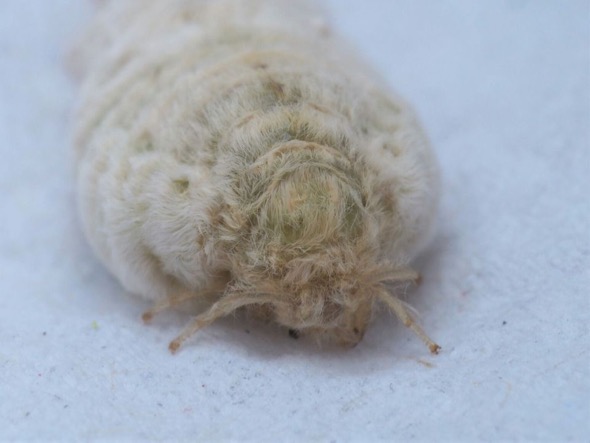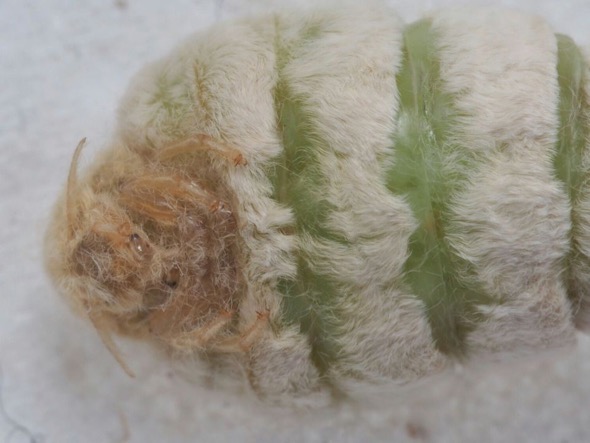 "We placed her in the open (below with scale in inches).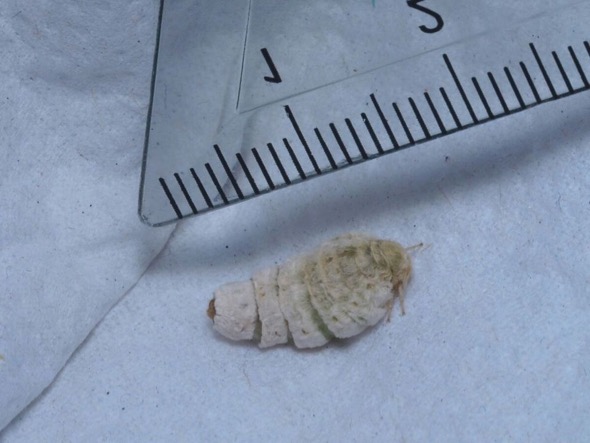 "…hoping that a male would come to mate her. Unfortunately it did not happened."
Foo Jit Leang & Janice Ang
Nature@Seletar Country Club
Singapore
9th September 2016
Note: Videos and images by Janice Ang.