A total of the 14 species of birds has been recorded feeding on the rambutan (Nephelium lappaceum) fruits LINK. Of these, only one species, the Brown-throated Sunbird (Anthreptes malacensis) has been documented HERE and HERE.
Now, Johnny Wee has provided proof of the Brown-throated Sunbird feeding on rambutan fruits. The above image shows the sunbird with its narrow tubular tongue still extended beyond the tips of the mandibles. This would suggest that was feeding on the sweetish juice exuding from the damaged fruits, as shown in the image below.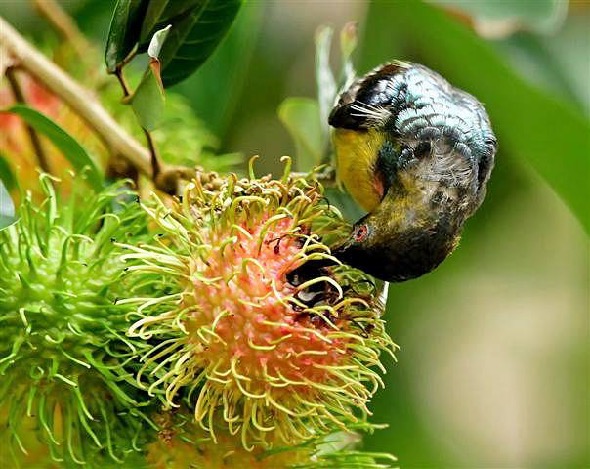 Birdwatchers and photographers are encouraged to keep an eye on other species of sunbirds feeding on rambutan fruits.
Johnny Wee
Singapore
24th July 2016