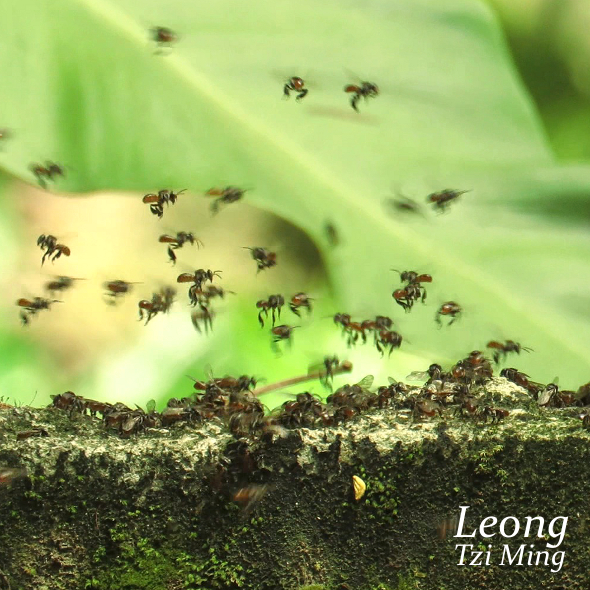 "Despite their small size, stingless bees play important roles in the ecosystem, especially pollination HERE, HERE and HERE.
"In mid-May 2016, a swarm of such bees caught my eyes at a local park.
"They were aggregated over a wall, with many hovering in the air while others were apparently wrestling with each other on the substrate. Their agitated behaviour suggests a possible confrontation between two colonies competing for territory and resources.
"Video clips of these restless stingless bees may be previewed here:"
Dr. Leong Tzi Ming
Singapore
23rd August 2016