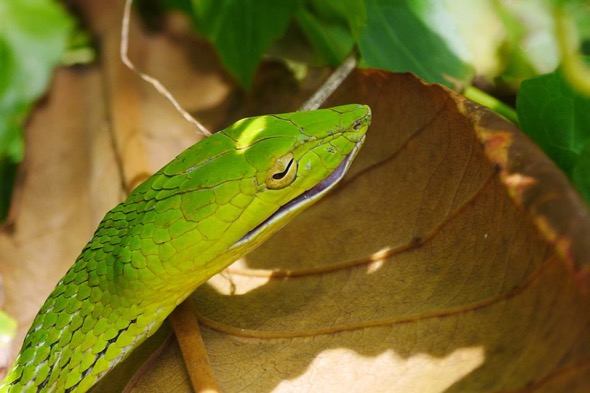 "Decided to walk to the Night Heron look out at the new Visitor Centre of the Sungei Buloh Wetland Reserve after a volunteers dialogue. This was about 12.10 pm.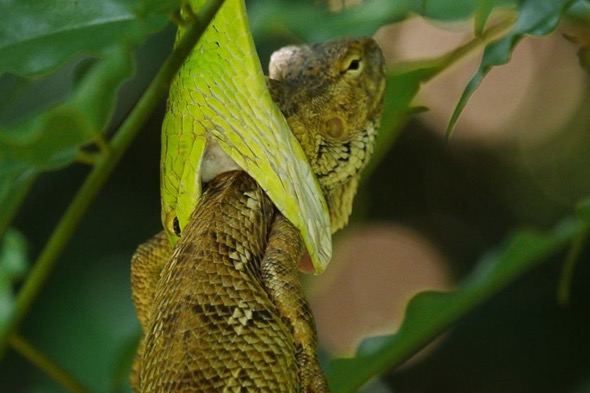 "While walking back towards the exhibition centre, saw on the side of my left eye the low bushes and leaves trashing about.
"An Oriental Whip Snake (Ahaetulla prasina) just caught a Changable Lizard (Calotes versicolor).
"Spent the next one hour taking photos and video.
"As the snake maneuvered its mouth on the lizard's shoulders, in front of its legs it knows the game was up and stopped trashing.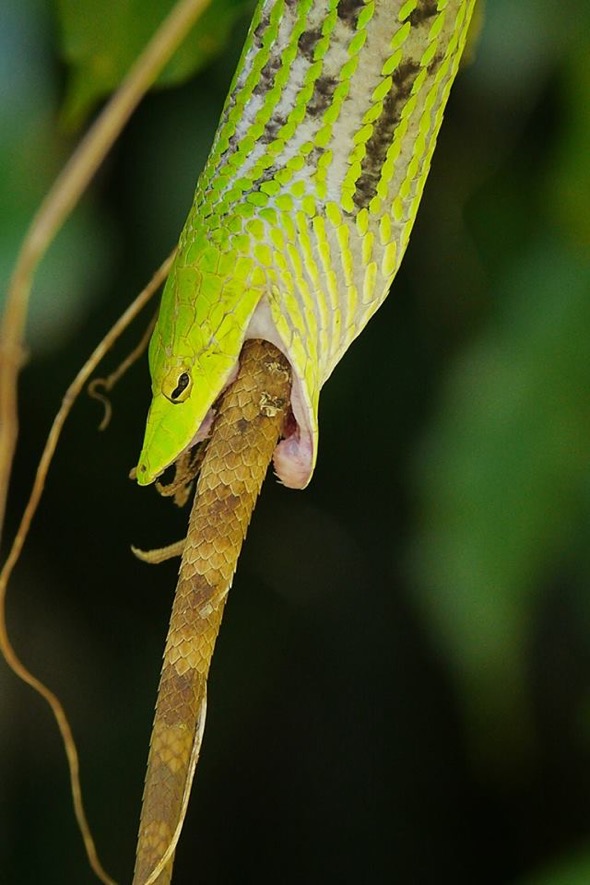 "After swallowing the lizard you can see the snake's body contracting and crushing the lizard. The skin also has black patterns (below).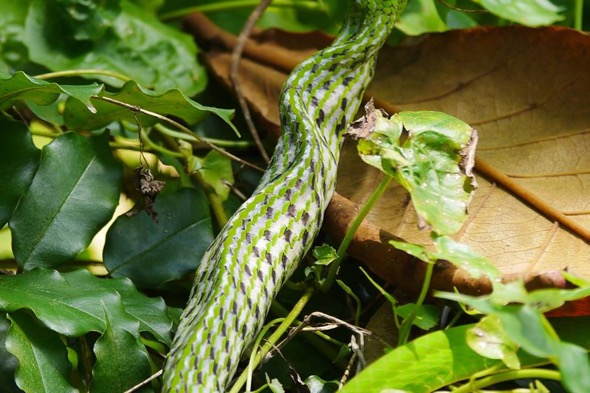 "Caught this same scene at Lower Pierce some years ago with a sun skink. The whip snake also takes small birds.
"After swallowing the lizard except the tail it moved up to a horizontal position to swallow further and crush it in in belly."
Jerome Pang
Singapore
20th August 2016
This post is a cooperative effort between Birds, Insects N Creatures Of Asia and BESG to bring the study of birds and their behavior through photography and videography to a wider audience.