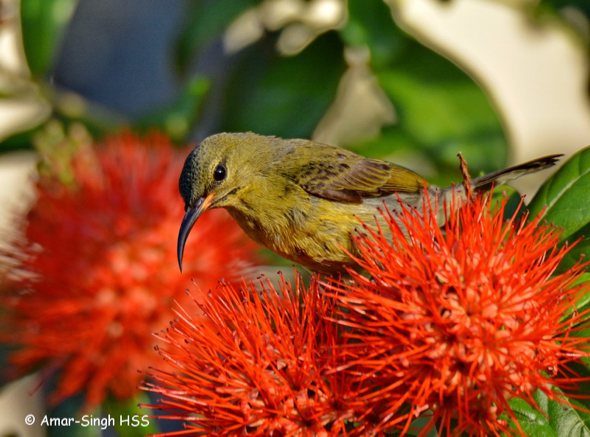 "While at the hospital I was supporting I had chance to look around the compound and saw this juvenile male Crimson Sunbird (Aethopyga siparaja siparaja) nectar feeding.
"It is a male as the tail was already a darker shade of blue (not shown in these images) and it has developed the moustachial streaks. Possibly the first 2 signs of maturity in juvenile males.
"The plant it is feeding on is the Powderpuff Combretum (Combretum constrictum). Although thought to come from Thailand it is actually native to tropical Africa; from Kenya, Mozambique, Nigeria, Somalia and Tanzania.
Dato' Dr Amar-Singh HSS
Ipoh, Perak, Malaysia
28th April 2016
Location: Sandakan, Sabah, Borneo, Malaysia
Habitat: Urban Environment