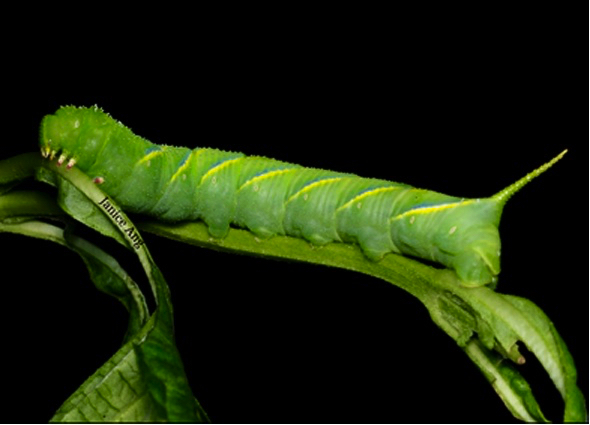 "On 26th May 2016, we found a 4th instar Death's Head Hawkmoth (Acherontia styx medusa) caterpillar feeding on Blue Snakeweed (Stachytarpheta jamaicensis) in the Butterfly Garden at Seletar Country Club (above, below).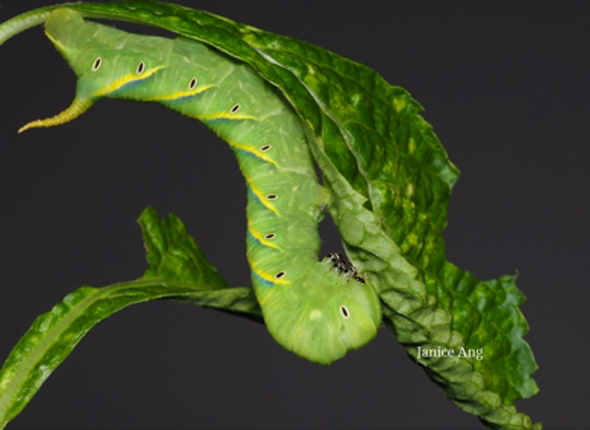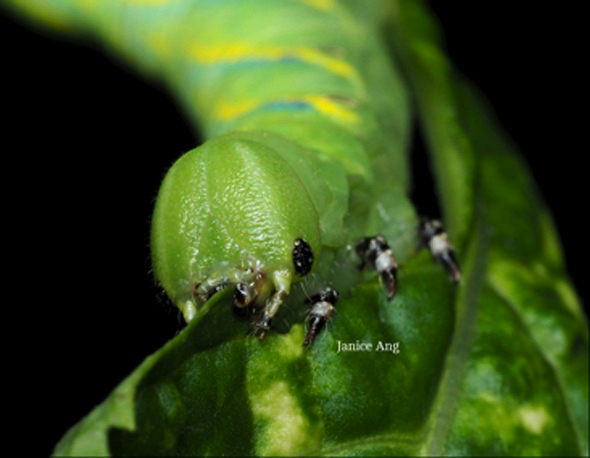 "The following day we noticed 'pimples' appearing on the caterpillar, indicating that it will change instar. A day later a new instar appeared and the caterpillar was feeding normally.
"On 2nd June the caterpillar turned brown. It turned upside down and became darker brown. It was searching for a place to pupate (above).
"A day later a dark spot appeared on its body and this dark spot spread within the hours (above).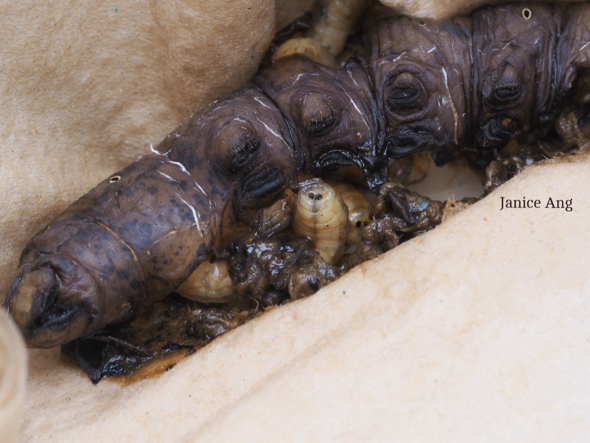 "On 4th June the caterpillar had turned all black and maggots of parasitic Tachinidae flies exited the caterpillar's body (above and videos below).
"By the next day a total of 21 maggots (8×3 mm) had turned into pupae. The pupae were of the same colour as the maggots but soon turned orange-red
(below)…
"…then dark brown (below).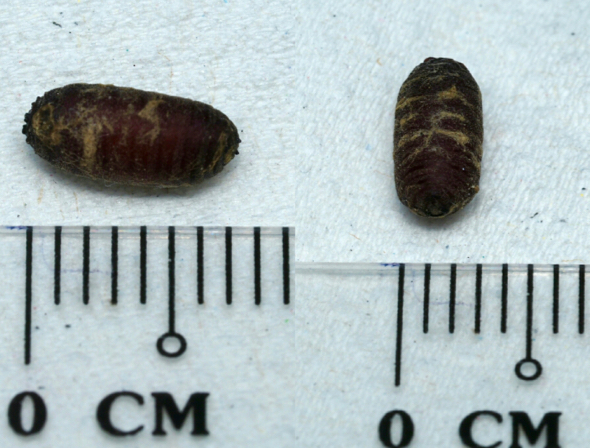 "The video below shows the pupae being collected for further observations – apologies for the poor quality as it was taken with the container cover intact to ensure the flies do not escape.
"Images of the Tachinidae fly are shown below.
Foo Jit Leang & Janice Ang
Seletar Country Club's Butterfly Garden
Singapore
4th June 2016
Note: All images and videos by Janice Ang.