While doing some shorebird photography at a fishing village in Damar Laut (Lumut) in Perak, Malaysia, this Lesser Adjutant (Laptoptilos javanicus) flew towards me and landed on the muddy shore. It moved closer to about 40 m from me to fish when I took the photographs.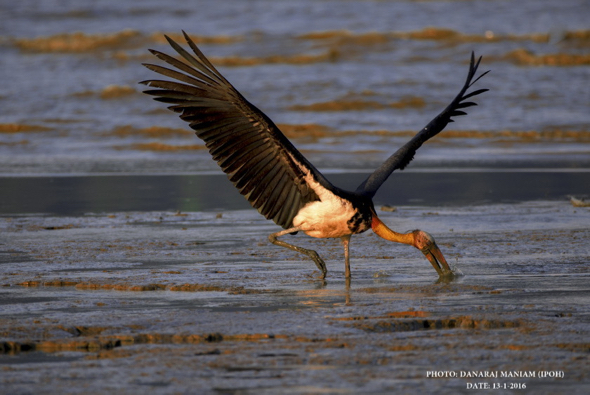 This large-sized stork is an uncommon resident of Peninsular Malaysia. It can be seen near water, whether mangroves, freshwater swamps or rice fields. It feeds on fish and carrion as well as frogs, reptiles and crustaceans.
Unfortunately the population of Lesser Adjutant has been declining through the years – due mainly to habitat loss.
However it can still be spotted along Damar Laut and Pantai Remis in Perak, Malaysia.
Danaraj Maniam
Ipoh, Perak, Malaysia
8th February 2016