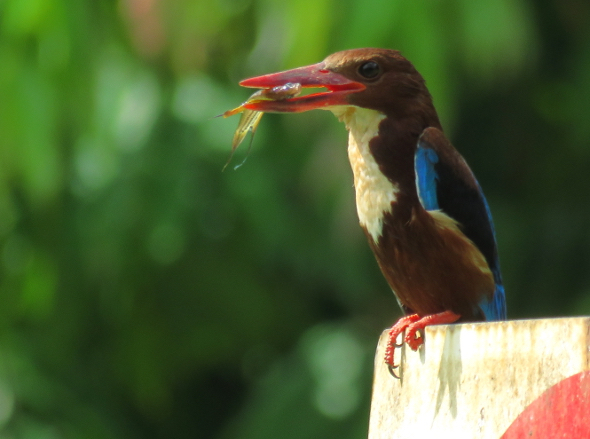 'On the late morning of 13th January 2016, a White-throated Kingfisher (Halcyon smyrnensis) landed on its perch in mid-pond with a prey clasped between its beak (above).
"On closer inspection, it was identifiable as a Croaking Guorami (Trichopsis vittata), which had already stopped croaking by this time (above).
White-throated Kingfisher[/caption]
"After swallowing this slippery and succulent snack, there was a smile of satisfaction on its face (above).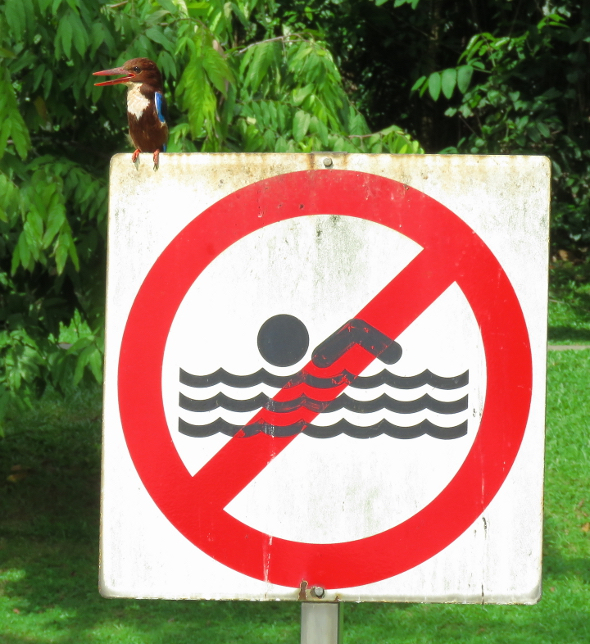 "The Kingfisher then remained seated on its 'throne', scanning its 'kingdom' for more unsuspecting prey to pounce upon (above)."
Dr. Leong Tzi Ming
Singapore
26th January 2016