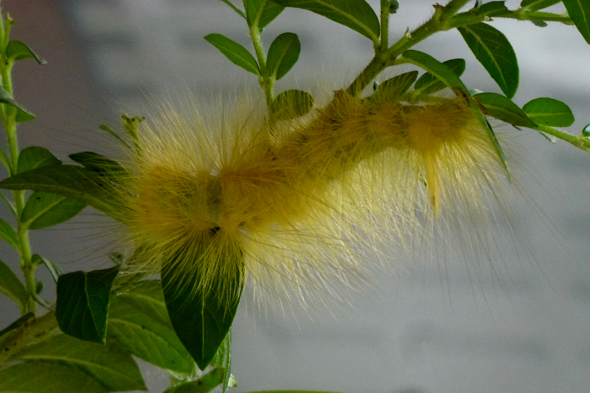 Amber Lau brought a Yellow Tussock Moth caterpillar (Calliteara horsfieldii, Lymantriidae, Erebidae) that was fed with Nam Nam (Cynometra cauliflora) leaves (above, below).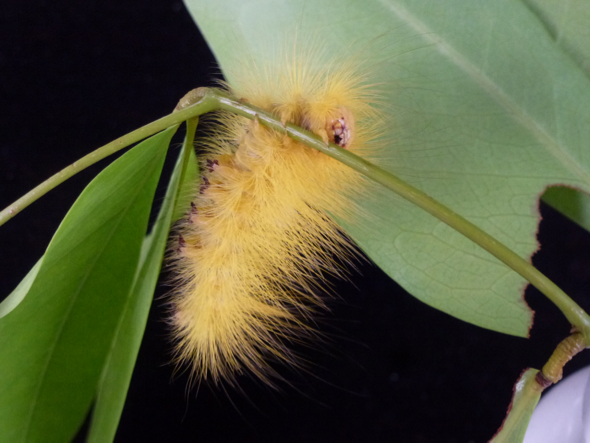 The video clip below shows the caterpillar exposing its velvety black inter-segmental membrane even when mildly provoked (Leong & D'Rozario, 2009).
The caterpillar moves about rapidly and aimlessly just before it forms a cocoon. Seen with it are the more common brown tussock moth caterpillar.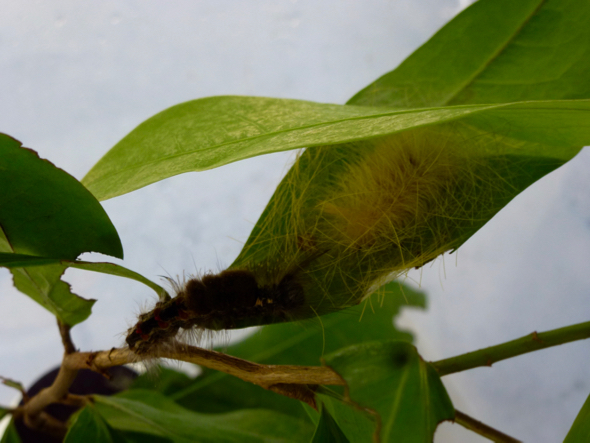 On 16th February 2016 it was seen spinning silk on the leaves. Two leaves provided cover for the cocoon made up of its many yellow hairs (above).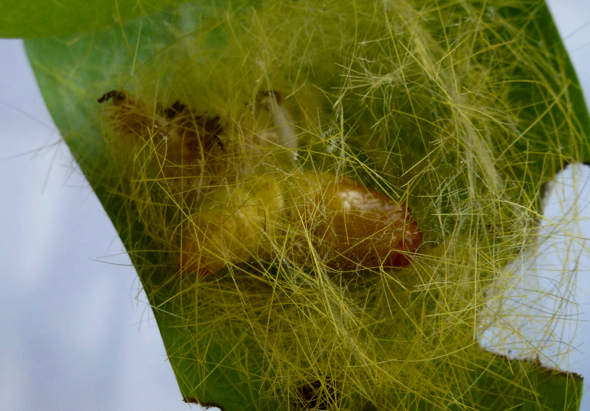 Within two days the caterpillar inside the cocoon turned into a pupa with the excess hairs added to the cocoon. The discarded skin of the caterpillar can be seen above the cocoon (above).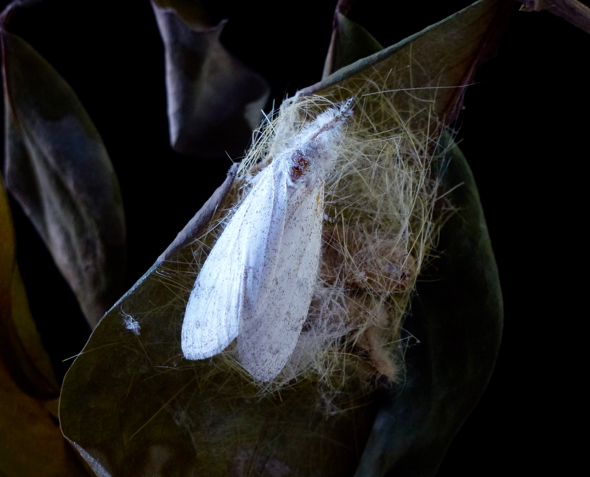 Ten days later eclosure occurred in the early morning and the adult moth remained clinging to the outside of the cocoon during the entire day (above) before flying off (below).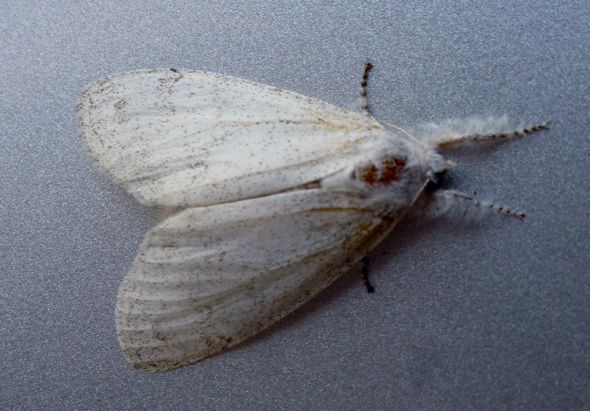 According to Robinson et al. (2001), this caterpillar feeds on 29 families of plants that include more than 50 species.
YC Wee & Amber Lau
Singapore
25th February 216
References:
1. Leong, T.M. & V. D'Rozario (2009). Final instar caterpillar and metamorphosis of Calliteara horsfieldii (Saunders) in Singapore (Lepidoptera: Lymantriidae: Orgyiini). Nature in Singapore, 2:443-447. (PDF)
2. Robinson, G.S., Ackery, P. R., Kitching, I. J., Beccaloni, G. W. & Hernandez, L. M. (2001). Hostplants of the moth and butterfly caterpillars of the Oriental Region. Natural History Museum, London and Southdene Sdn. Bhd., Kuala Lumpur. 744 pp.