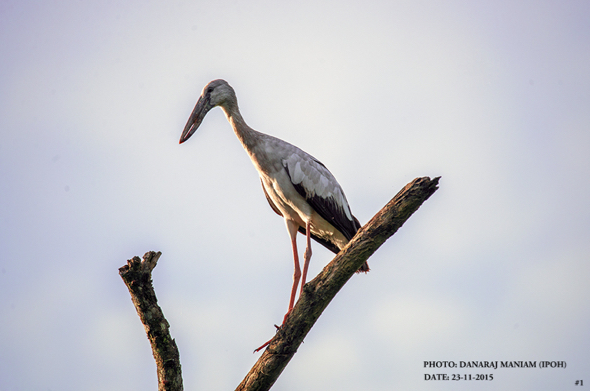 "On 23rd November 2015 I was on my birding trip to Malim Nawar in Kampar, Perak, Malaysia where I noticed the Asian Openbill (Anastomus oscitans) sitting high on a dead tree. I stopped my car, took my camera out still seated in my car I took a few shots (above).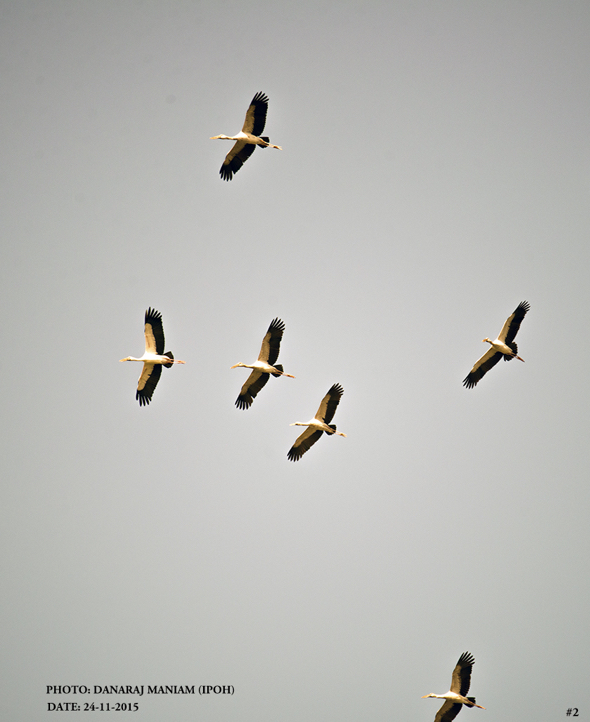 "I returned the next day an saw around six flying high up in the sky. They circled the sky round and round for about half an hour (above).
"About 9 days later when I was coming back home after birding at around noon, I spotted the birds again. This time there were 34 of them flying around. It's the first time I saw these birds in Malim Nawar.
"I have not seen the birds in the lakes looking for prey, so I cannot tell you much about the Asian Openbill. Maybe they are migration birds passing by, and looking for some fish to eat."
Note: An account of these birds migrating south is found HERE; gathering at Batang Tiga, Malacca HERE; feeding on freshwater Golden Apple Snail (Pomacea canaliculata) HERE; and other food HERE.
Danaraj Maniam
Ipoh, Perak, Malaysia
8th February 2016