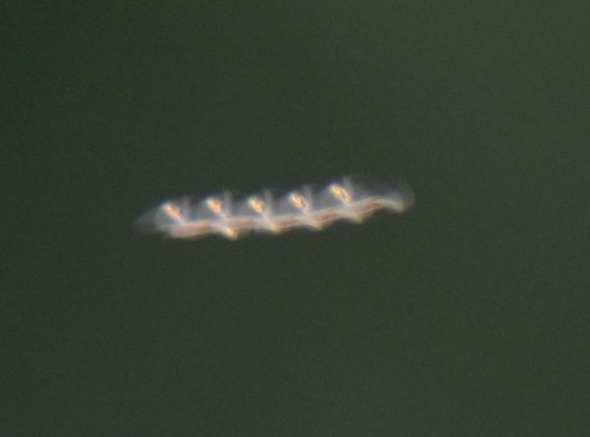 "I photographed something unusual today.
"Was trying to capture those very tiny insects that can be seen in small groups in the air, like little motes.
"Almost like specks of sunlight.
"I used manual setting for focus as they move really fast. Took a number of images handheld. I was surprised when I looked at them to see elongated objects – rods with wings or branches.
"See a group below and close up of a single organism (top).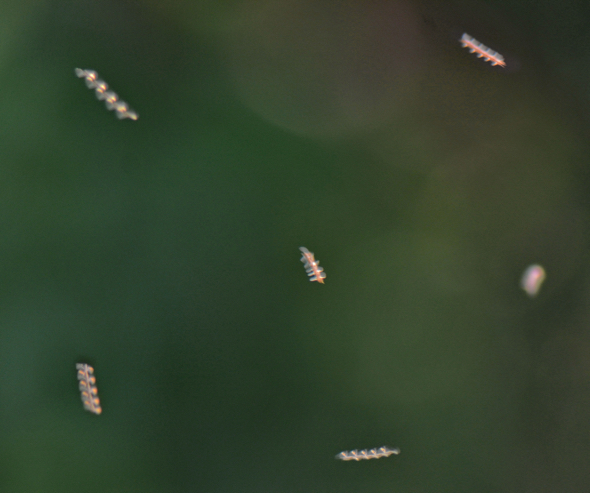 "I considered that these were tiny flying insects (like gnats) flying so fast that despite my fast DSLR I still caught multiple images of same insect in an elongated fashion.
"On reading some people believe they are 'cryptozoological and represent a previously undiscovered form of life, maybe even of alien origin'.
"Fortunately I came across a discussion by the 'Association for the Scientific Study of Anomalous Phenomena' that confirmed my opinions – see HERE".
Dato' Dr Amar-Singh HSS
Ipoh, Perak, Malaysia
9th January 2016