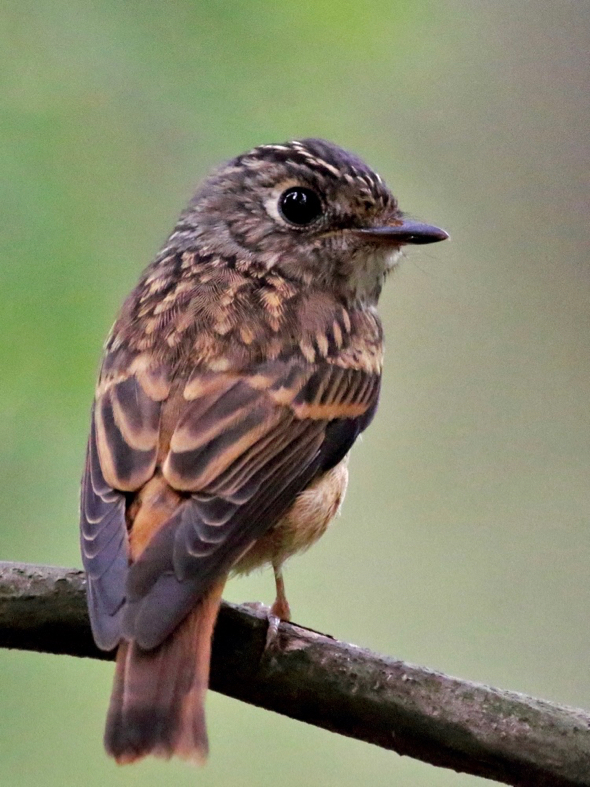 "The Ferruginous Flycatcher (Muscicapa ferruginea), is an uncommon winter visitor to Singapore. Highly sought after by photographers due to its rich rusty colours, it has been fondly nicknamed as the 'Iron Boy'. In November 2015, quite a few 'Iron Boys' landed at Bidadari, allowing us to admire them for this final season before their habitat disappearing soon in the name of development.
"One week after getting decent shots of this handsome adult 'Iron Boy', many photographers were enthralled by another 'Iron Boy'; this time a very confiding, beautiful juvenile, whose plumage appeared vastly different with more patterns. This juvenile was at times perched below eye level and allowed very close approach and photography. It was so confident that it will even fly to catch a prey that was only a metre or two from a photographer before returning to its perch. It will also continue to perch comfortably even with many photographers surrounding it at close range. It kept many photographers happy staying on the same perch for some time, thus allowing ample time for everyone to capture its beauty. Sharing the front and back shots of this beauty here (above, top).
"It was at close range that I managed to capture this confiding juvenile casting a pellet. The action happened very fast. From the 4 frames captured within 1 second, the bird can be seen gaping widely (above) before a black object started to appear from its oral cavity (below).
"The juvenile then turned its head to its right to further eject the pellet (below).
"In the last frame, the oval shaped pellet could be clearly seen emerging just before it was cast out (below).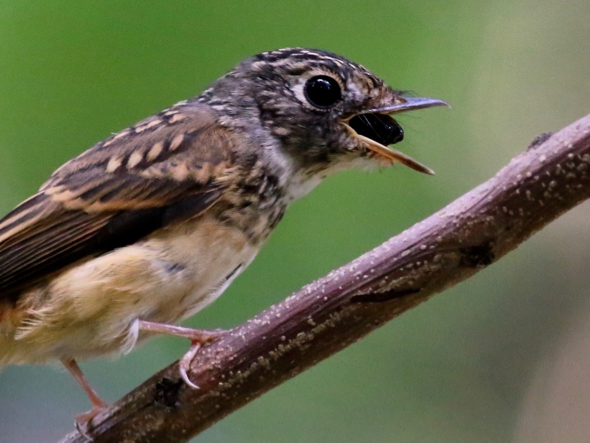 "With Bidadari soon to be developed, we have no idea where else in Singapore that we can admire the 'Iron Boys' and other birds and animals that frequently visit that habitat."
Kwong Wai Chong
Singapore
19th December 2015