"Yesterday, I spotted a Crested Goshawk (Accipiter trivirgatus) hunting at Bidadari. Like all goshawks, this bird is silent and, unless it takes wing, it is not easy to spot. Even a flock of mynas feeding near the base of the tree where the goshawk was standing was unaware of its presence.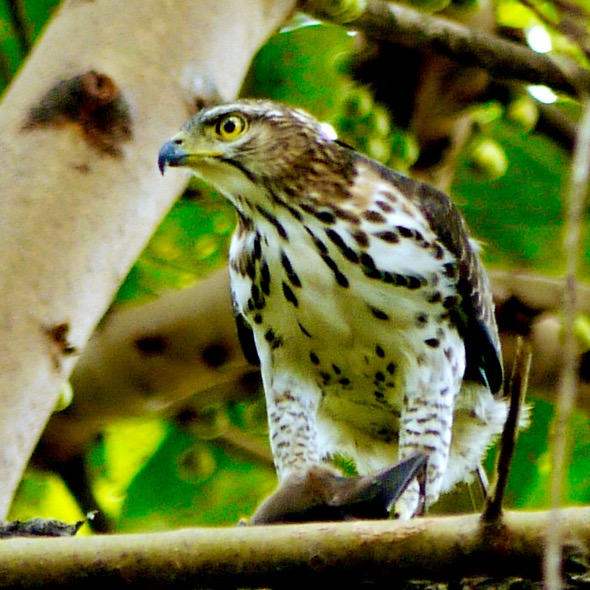 "I saw the goshawk attempted to pursue a male Asian Koel (Eudynamys scolopacea), but was unsuccessful. The hawk subsequently flitted to another tree, causing squirrels to chatter noisily. The bird eventually caught a bat, and it waited for about 10 minutes before commencing to pluck and tear into its prey. The feeding took up to 30-40 minutes.
"By then, several photographers had arrived and had a field day taking photos of the feeding hawk. As it was perched about 20m above ground, the goshawk appeared unperturbed by the human activity below it when it started feeding."
Geoff Lim
Singapore
16th November 2015
This post is a cooperative effort between Birds, Insects N Creatures Of Asia and BESG to bring the study of birds and their behavior through photography and videography to a wider audience.