"Spotted this completed Black-and-red Broadbill (Cymbirhynchus macrorhynchos macrorhynchos) nest and an adult exiting.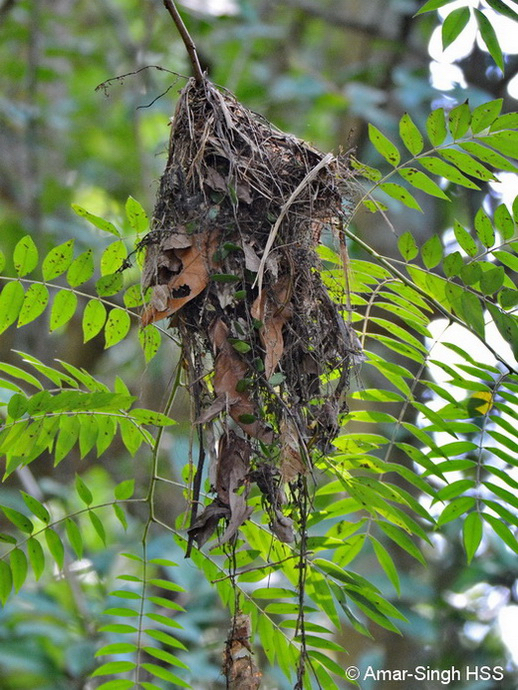 "The nest is fairly free of surrounding vegetation and anchored to the trailing end of a branch of a tree (above).
"The tree is growing out of a ravine and the back of the nest (above) is at eye level. I scrambled down and managed to image the front which is 8-9 meters high. The nest is located 3-4 meters from a large pond.
"The nest is anchored in a broad fashion to the branch (above; other broadbills have a narrower suspensions, see Wells 2007). It has ragged 'tails' and is made of dried bark, dried leaves, epiphytes (Dragon's Scale Fern Pyrrosia piloselloides), etc."
Dato' Dr Amar-Singh HSS
Ipoh, Perak, Malaysia
17th July 2015