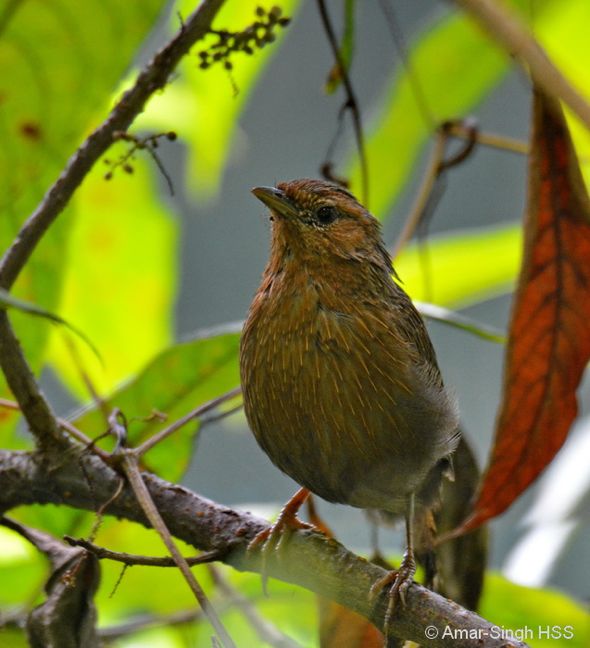 "There are a number of different calls we heard of the Streaked Laughingthrush (Garrulax lineatus setafer) (above, below).
Different authors render these calls with differently written expressions.
"This call generally has 4 notes with a peak on the 3rd note and then a decrescendo. See waveform and Sonogram (above, below).
"The commonest is shown in the handheld (shaky) video below.
"Note that the video was edited from 3 clips, background noise had been edited out as much as possible and calls amplified."
Dato' Dr Amar-Singh HSS
Ipoh, Perak, Malaysia
17th September 2015
Location: Maenam Wildlife Sanctuary, Ravangla Subdivision, South Sikkim, India
Habitat: A road cutting through the Maenam Wildlife Sanctuary, primary forest, 2,200m ASL