"I managed to observe a Purple Heron (Ardea purpurea) in action after about an hour of waiting. Correct me if I'm wrong – the prey seems to be an eel. [Note: Marcus Ng a.k.a. budak – see comment below – has identified the eel as Oriental Swamp Eel or Monopterus albus.]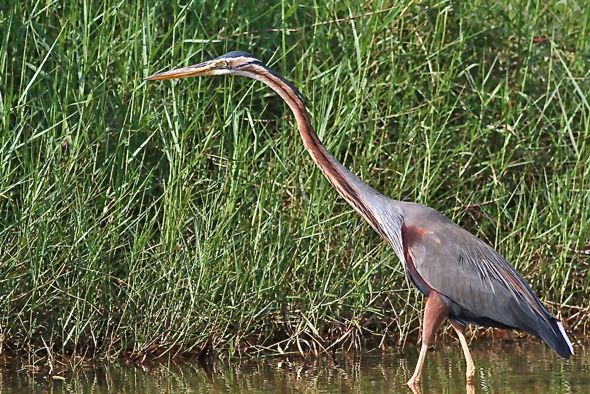 "This Purple Heron was observed standing in shallow water next to reeds on the bank of a pond in Lorong Halus. It was very patient and stayed in the same position with minimal movement for close to 50 minutes. It stretched and extended its long neck when it caught sight of preys.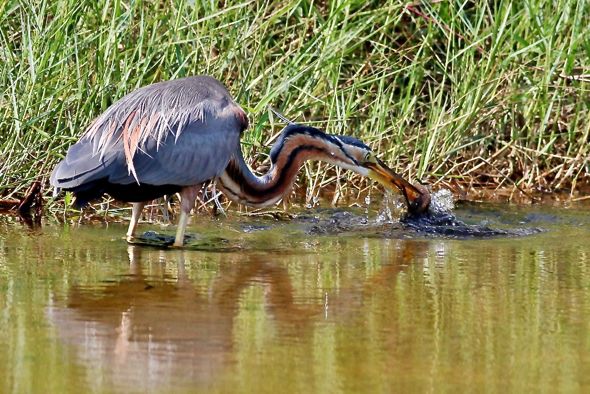 "There were two episodes of false alarm where either the prey got away before it can strike or it lost sight of the prey.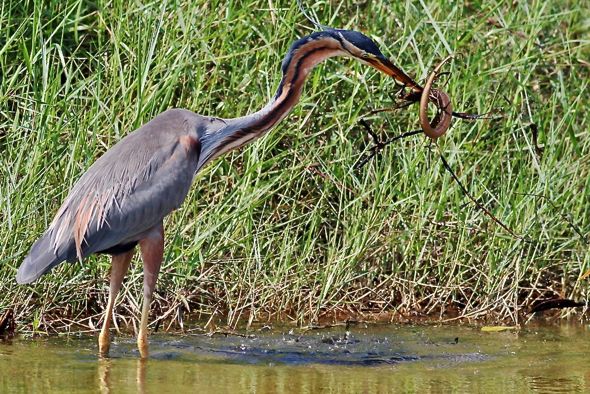 "When it finally strike into the water, it was at lightning speed. It had caught an eel that put up a fierce struggle by coiling itself round the predator's bill.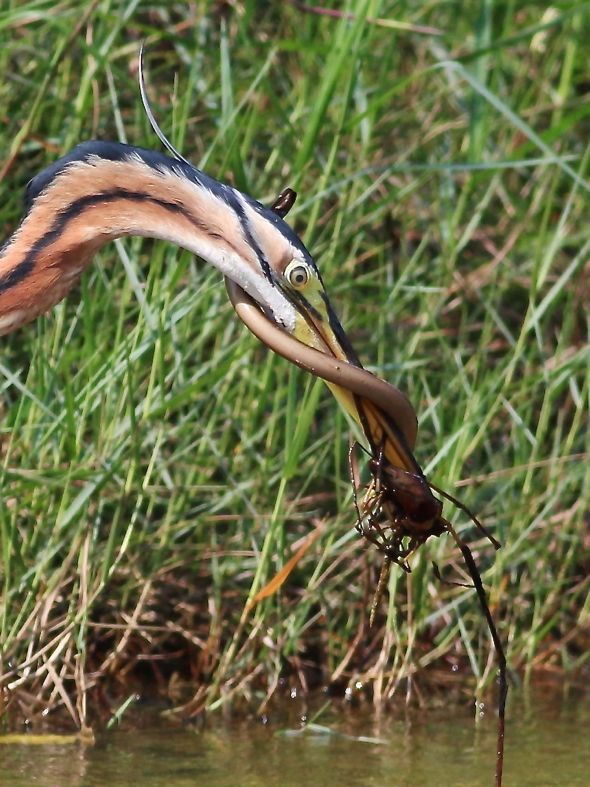 "Flustered, the heron dropped its prey into the water. However, the prey had no chance to get away.
"Plunging its head into the water, the prey appeared to be speared. There was blood oozing out from a wound on the underside of the prey.
"The heron manipulated with its prey, holding it near its head and swinging it by quick twisting movement.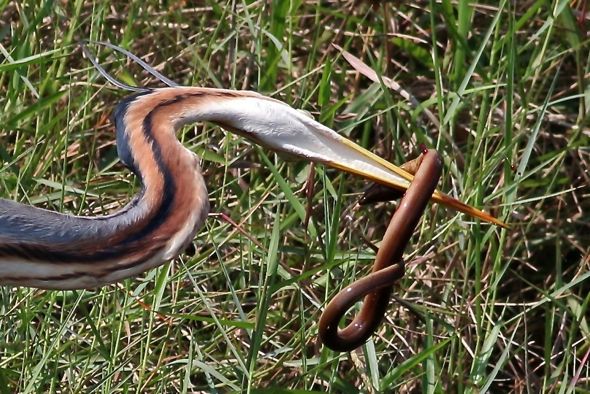 "When the prey did not put up further resistance, it was washed a few times. The prey was then gulped down the heron's throat head-first.
"After the heavy meal, the heron was observed drinking and gaping a few times. Not sure whether this and its odd posture with neck expanded help it to digest."
Kwong Wai Chong
Singapore
5th April 2015