"Saw this Purple-throated Sunbird (Leptocoma sperata brasiliana) with a mate (no pictures, more shy) at close range but in full sun (have yet to take good pictures in glaring sunlight).
"Extensive, close views of it feeding on the nectar of this small tree (top, above). I think it is the Morinda elliptica (Black Morinda or Mengkudu daun kecil) (below).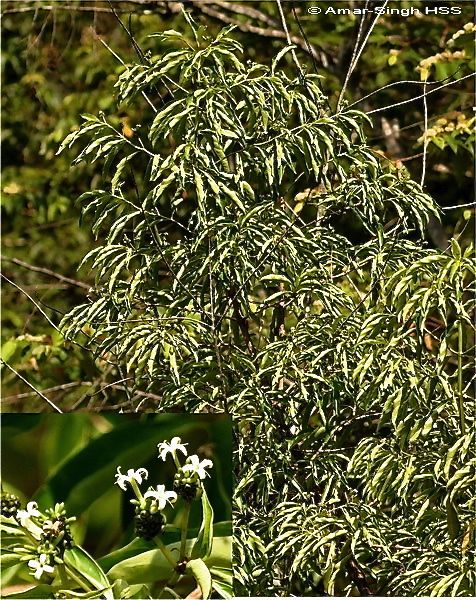 "It did not pierce the base of the flower but obtained the nectar by direct insertion of beak into flower.
"Very fast moving, flitting from flower to flower, making a loud call frequently while feeding to keep in contact with mate."
Dato' Dr Amar-Singh HSS
Ipoh, Perak, Malaysia
24th April 2010
Location: Fringe of Kledang-Sayong Forest Reserve, Ipoh, Perak, Malaysia
Red Data: Least Concern globally but bordering on near threatened in the Peninsular Malaysia (Dr Wells 2007).