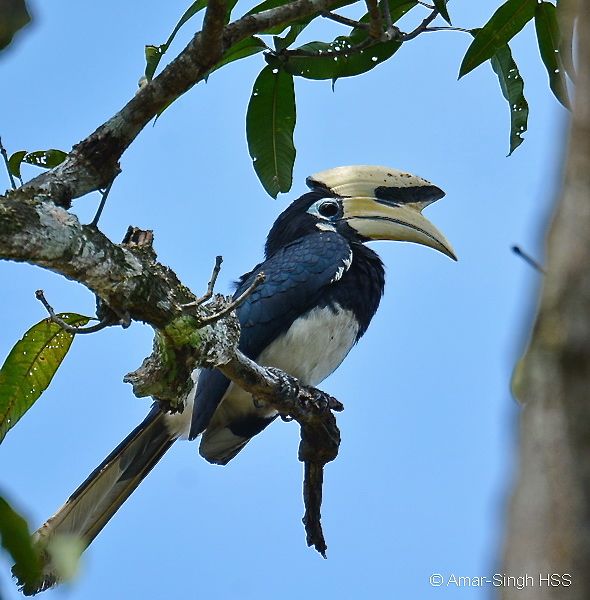 "I saw an adult Oriental Pied Hornbill (Anthracoceros albirostris) sitting patiently in a tree (above) and suspected nesting. I went round to the other side of the trunk and found a recently walled up nest – note the mud still on the tip of the female's beak (below).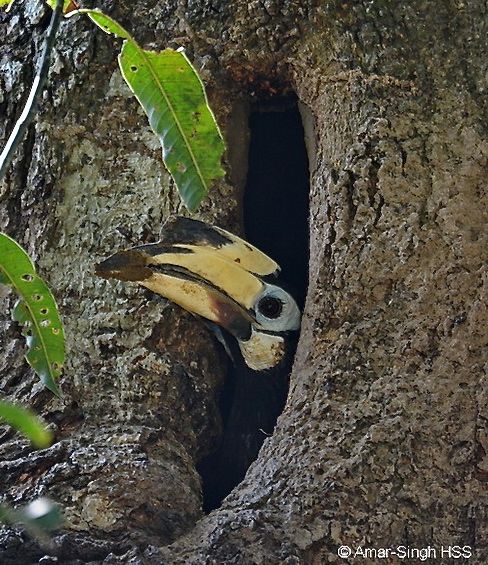 "The nest was located in a huge old tree, 9-10 meters up (below). While in the location, some villages came up to me and we had a chat regarding the nesting pair. They say this is the third season for the pair and two previous nesting attempts were successful. I expressed the need to keep the nest quite in view of poachers and I hope this will happen.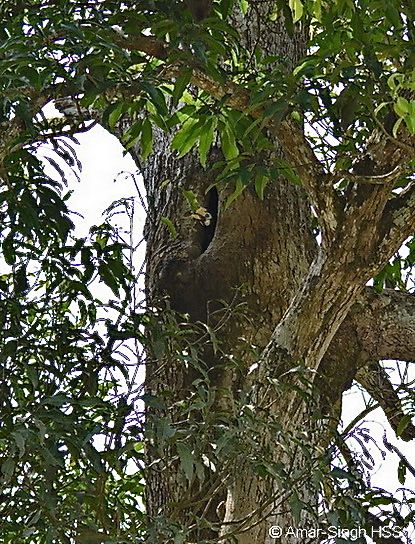 "One behaviour I noticed was the female 'shaking' in the nest with the beak up in the air (below). It looked like either pressing down 'nesting material' or shedding feathers.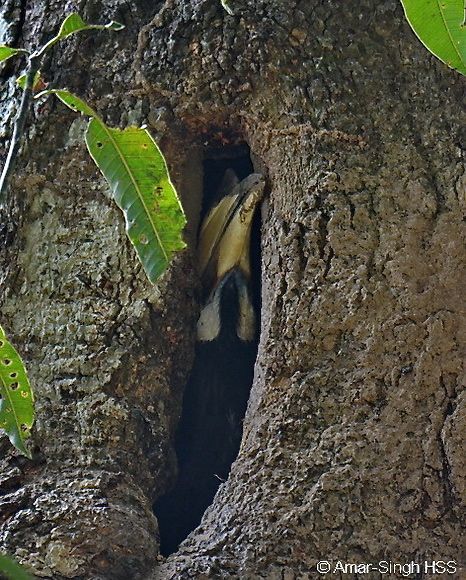 "Disclosure regarding nesting disturbance: I was only visible to the females for less than 3 minutes. Of that time about 60 seconds on the ground, 6-7 meters away from the tree and the other two minutes using the car as hide to do a short video."
Dato' Dr Amar-Singh HSS
Ipoh, Perak, Malaysia
2nd February 2013
Location: Kampung Gajah, Perak, Malaysia
Habitat: Rural community with some secondary growth